.
Grading Essays Made Easy |Homeschool Life | Literature | Miscellaneous
Proofreading Tips | Writing Prompts
Writing/Teaching Tips | All
.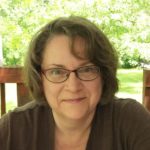 Want homeschool writing tips? Encouragement? Help grading those essays? Practical advice for your homeschool writing class? Insights into literature? Free writing prompts and tutorials?
Whether your student is reluctant or brimming with excitement, you'll find solid, proven ideas here that will make your teaching life easier. And take advantage of the many writing prompts and tutorials posted here.
Subscribe to Writing with Sharon Watson and receive three FREE writing lessons. Just use the subscription form in the column to the right.
Be sure and browse the weekly writing prompts for middle schoolers and high schoolers.
This page may contain affiliate links..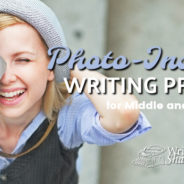 ---
"A writer is simply a photographer of thoughts." -Brandon A. Trean
Oftentimes our writing spills forth from an experience we've had or memory we've made. We keep a picture or image in our mind's eye about that event, and it becomes the inspiration that prompts our writing. Have you experienced that?
Using someone else's image or photo as a writing prompt can develop empathy and enable you to imagine the world from their perspective. That's a valuable skill for a writer.
Grab these five fun photos here!