Description | Exposition | Narration | Persuasion | All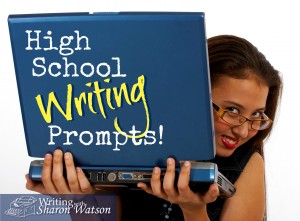 Want to inspire your teens to write? Could you use some engaging writing prompts that won't put your teens to sleep? You've come to the right place!
You'll find prompts for opinions, descriptions, story writing, current events, prompts that are really tutorials in disguise, and much more. Complete instructions are included with each prompt.
Looking for tutorials on essay writing, proofreading, and so on? Interested in writing prompt bundles that span many grades? Click here.
Find prompts for your middle school students here.
Thanks for visiting the High School Prompts page. If you have a writing prompt you would like to submit, please contact Sharon Watson.
"You can't wait for inspiration.
You have to go after it with a club."
— JACK LONDON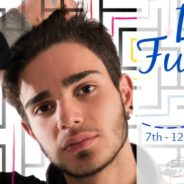 ---
SHARON'S BLOG
Life is about making decisions, and you've got some large ones in your future.
Big ones include your future education or training: Should you pursue a college or technical degree. If you do, which one? Will you make the best choice? Will you change your mind several times?
What about marriage? Starting a family? Will that be in your future? Will you travel?
I'm sure you've heard your parents say, "If I knew then what I know now!" and understood them to mean that they wished they had some of their current wisdom to help them make decisions when they were younger.
What if, instead of looking backwards, we encouraged our future selves? You may not have all the wisdom you'd like to have now to inform yourself twenty years from now, but you know you better than anyone.
(more…)