Description | Exposition | Narration | Persuasion | All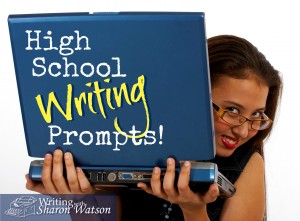 Want to inspire your teens to write? Could you use some engaging writing prompts that won't put your teens to sleep? You've come to the right place!
You'll find prompts for opinions, descriptions, story writing, current events, prompts that are really tutorials in disguise, and much more. Complete instructions are included with each prompt.
Looking for tutorials on essay writing, proofreading, and so on? Interested in writing prompt bundles that span many grades? Click here.
Find prompts for your middle school students here.
Thanks for visiting the High School Prompts page. If you have a writing prompt you would like to submit, please contact Sharon Watson.
"You can't wait for inspiration.
You have to go after it with a club."
— JACK LONDON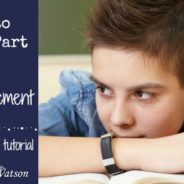 ---
Thesis Statements
A guy walks in to your living room and blurts out, "Pizza."
You look at him and wonder what he means. Well, you know the subject matter—pizza—but you don't know where he's going with this. He could take it in any of these directions:
"I want pizza."
"Pizza is bad for you and here's why."
"Eat more pizza; it contains all the food groups."
"I know how to get bigger tips working as a pizza delivery person."
"This is how to build the perfect pizza."
"The pizza you buy here is very different from the pizza you can get in Italy."
"With six hundred dollars borrowed from their mother, two brothers began one humble Pizza Hut, now an international chain."
Or, of course, he could mean, "Here's the pizza you ordered. Now give me a tip so I can get out of here."
When you write an essay, writing about the subject matter is only the beginning. Readers need to know what direction you are taking your subject. That way, they will keep reading and will understand what you are doing. For instance, if your introduction looks like you are going to write about the founder of Amazon but you end up writing about all the cool stuff you can find there, your readers will be confused.
What's your main idea? What's the one thought you want to convey to your readers? Everything you write about your subject matter is going to be gathered around one statement, one main idea, so that people reading your essay know what direction you are taking your subject.
This main idea is called a thesis statement. (more…)