Description | Exposition | Narration | Persuasion | All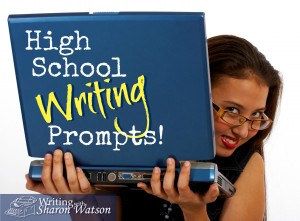 Want to inspire your teens to write? Could you use some engaging writing prompts that won't put your teens to sleep? You've come to the right place!
You'll find prompts for opinions, descriptions, story writing, current events, prompts that are really tutorials in disguise, and much more. Complete instructions are included with each prompt.
Looking for tutorials on essay writing, proofreading, and so on? Interested in writing prompt bundles that span many grades? Click here.
Find prompts for your middle school students here.
Thanks for visiting the High School Prompts page. If you have a writing prompt you would like to submit, please contact Sharon Watson.
"You can't wait for inspiration.
You have to go after it with a club."
— JACK LONDON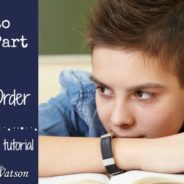 ---
Problems with Point Orders?
One of my students handed in an interesting essay on volcanic activity. She included lots of facts, dates, and anecdotes, but there was one big problem.
There was no rhyme or reason for the order in which she put her facts. Each major or historic volcanic eruption was in its own paragraph, but the paragraphs were in no particular order. It felt jumbled and incoherent.
How could she have arranged her paragraphs to have the most impact on her reader? Check below for two possible answers to this conundrum. (more…)