---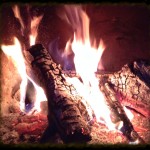 Gathering around the campfire as a family or with your friends in the summer at camp or during the crisp fall days can be fun. Whether you're singing or roasting marshmallows for s'mores, it's a unique experience.
Gathering around the TV to watch a movie or show with your family or friends can feel very different from circling the campfire. The blue glow from the TV may not warm you up, but its content may be more entertaining.
Now it's your turn: Make two lists. One will be all about the similarities between the two experiences and one will be of differences. Then write two paragraphs. One paragraph will be on the similarities, the other on the differences. But wait!
Before you write, decide which list is more important to you. If you think the similarities are more important, then begin with the differences. If you think the differences are more important, begin with the similarities. In other words, your last paragraph will be the one that is most important to you.
Copyright © 2015 by Sharon Watson
Image by Sharon Watson
Do you have an idea for a writing prompt? Contact Sharon Watson by clicking here.
Teachers, connect with Sharon on Facebook or Pinterest!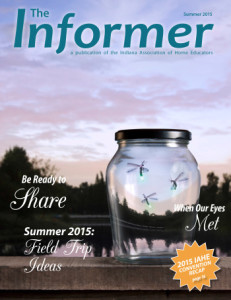 Worried that writing will fall off your kids' radar this summer? Use these fun writing activities your kids will enjoy!
---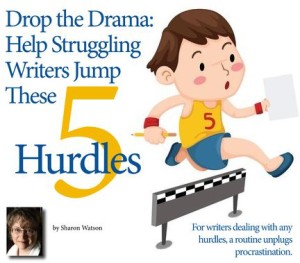 Are your writers struggling? Do you wish you could figure out why your children won't write? Would you love to have a peaceful writing class experience?
Help your struggling writers—and you!—by identifying five hurdles to writing. Then learn practical actions you can take against those hurdles.
This article by me in The Old Schoolhouse magazine is also loaded with links to other helpful posts that will give you and your writers some welcome relief.
Click here to drain some of the tension from your writing class
---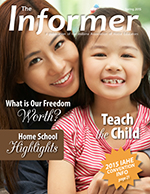 Frustrated that your students don't finish an essay or don't know the steps to complete one? Worry no more! Click here for my latest article in The Informer about a super-practical writing schedule you WILL use!
---
Want daily writing prompts to tempt reluctant writers and delight eager ones? Find out more about Sharon's daily writing prompts posted on

SchoolhouseTeachers.com

under "Dailies" or

click here

.
---
Get three FREE writing lessons by subscribing to Writing with Sharon Watson! Use the Subscribe form in the column to the right.
---
---
Get your middle school student ready for high school with this popular writing curriculum from Writing with Sharon Watson, published by Apologia! Featured in Cathy Duffy's 102 Top Picks for Homeschool Curriculum, Jump In will prepare and even amuse your students as they learn the fundamentals of effective essay writing and storytelling.
---