---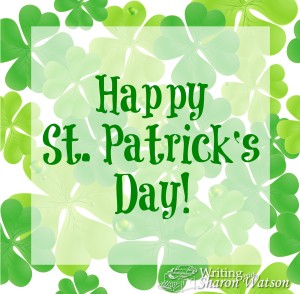 Are you wearing green?
Saint Patrick, whom we celebrate March 17, is famous for teaching the ancient Irish about Christianity in the fifth century.
Legend has it that in order to teach people about the Holy Trinity (Father, Son, and Holy Spirit), Patrick used a three-leaf shamrock to show how each leaf is separate but also part of the same plant.
It is a wise person who can use simple items to teach important truths about God. Jesus did this often when He used pearls, coins, sheep, and other everyday objects to convey something important about God.
The Bible authors occasionally used the weather to teach us spiritual truths. Here is the dying King David using it to teach us what a righteous king feels like to his people:
When one rules over men in righteousness,
when he rules in the fear of God,
he is like the light of morning at sunrise
on a cloudless morning,
like the brightness after rain
that brings the grass from the earth.
I love those verses. What a wonderfully clear and inviting picture of a righteous king (2 Samuel 23:3-4 NIV).
Here's an example of the prophet Isaiah quoting God as He uses weather and the water cycle to teach us about the power of his Word  (Isaiah 55:10-11 NIV):
As the rain and the snow come down from heaven and do not return to it without watering the earth and making it bud and flourish so that it yields seed for the sower and bread for the eater, so is my word that goes out from my mouth: It will not return to me empty but will accomplish what I desire and achieve the purpose for which I sent it.
Now it's your turn: Choose something from your house or life and use it to teach a truth from the Bible. Write down your object and also the lesson you want it to represent.
A version of this prompt was first posted on SchoolhouseTeachers.com. You can go directly to SchoolhouseTeachers.com to sign up and take advantage of all Sharon Watson's daily prompts and many exciting courses written by other experts in their fields, or click here to see the courses Sharon has written for SchoolhouseTeachers.com.
Copyright © 2012-2015 by Sharon Watson
Image courtesy of graphicstock.com
Teachers, connect with Sharon on Facebook or Pinterest!
---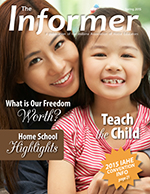 Frustrated that your students don't finish an essay or don't know the steps to complete one? Worry no more! Click here for my latest article in The Informer about a super-practical writing schedule you WILL use!
---
Want daily writing prompts to tempt reluctant writers and delight eager ones? Find out more about Sharon's daily writing prompts posted on

SchoolhouseTeachers.com

under "Dailies" or

click here

.
---
Get three FREE writing lessons by subscribing to Writing with Sharon Watson! Use the Subscribe form in the column to the right.
---
---
Get your middle school student ready for high school with this popular writing curriculum from Writing with Sharon Watson, published by Apologia! Featured in Cathy Duffy's 102 Top Picks for Homeschool Curriculum, Jump In will prepare and even amuse your students as they learn the fundamentals of effective essay writing and storytelling.