---
We celebrate St. Patrick's Day on March 17, the day the patron saint of Ireland died.
Many like to wear green on St. Patrick's Day, but where did the tradition of wearing green come from?
Some say that leprechauns cannot see the color green; therefore, you are invisible to them and cannot be pinched.
Others say it is because green is worn in Ireland by Catholics and orange by Protestants. Or could it be that Ireland is called the Emerald Isle? Or that green is one of the three colors in the Irish flag?
Whatever the reason, we're going to have some fun with the color green.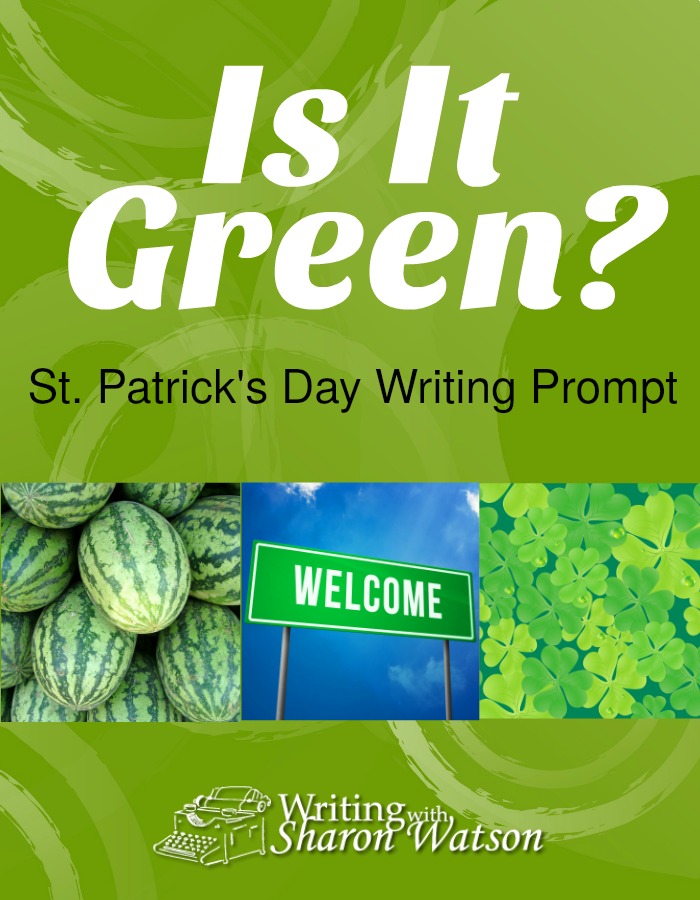 Now it's your turn: Download this worksheet to make a list of green things. Be as creative as you like: Green Eggs and Ham, green thumb, the color of envy, and so on.
Copyright © 2016 by Sharon Watson
Photo credit: graphicstock.com
Image credit: Sharon Watson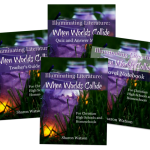 Download your FREE chapters from our new literature course Illuminating Literature: When Worlds Collide.
Do you have an idea for a writing prompt? Contact Sharon Watson by clicking here.
Teachers, connect with Sharon on Facebook or Pinterest!
---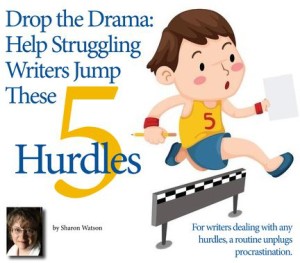 Are your writers struggling? Do you wish you could figure out why your children won't write? Would you love to have a peaceful writing class experience?
Help your struggling writers—and you!—by identifying five hurdles to writing. Then learn practical actions you can take against those hurdles.
This article by me in The Old Schoolhouse magazine is also loaded with links to other helpful posts that will give you and your writers some welcome relief.
Click here to drain some of the tension from your writing class
---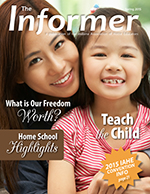 Frustrated that your students don't finish an essay or don't know the steps to complete one? Worry no more! Click here for my latest article in The Informer about a super-practical writing schedule you WILL use!
---
Want daily writing prompts to tempt reluctant writers and delight eager ones? Find out more about Sharon's daily writing prompts posted on SchoolhouseTeachers.com under "Dailies" or click here.
---
Get three FREE writing lessons by subscribing to Writing with Sharon Watson! Use the Subscribe form in the column to the right.
---
---
Get your middle school student ready for high school with this popular writing curriculum from Writing with Sharon Watson, published by Apologia! Featured in Cathy Duffy's 102 Top Picks for Homeschool Curriculum, Jump In will prepare and even amuse your students as they learn the fundamentals of effective essay writing and storytelling.