---
There are many gut-wrenching parts to the death of Jesus and his resurrection.
One is how Judas, a "friend" for three years, hands Jesus over to his enemies—with a sign of affection.
Another is when Jesus willingly steps into a rigged trial, one He knows he will lose.
Another troubling part of this account is when Peter, Jesus' right-hand man, denies knowing Jesus even after he's been warned that he will deny him. You can read about this in Mark 14:27-31 and Mark 14:66-72.
Jesus knows what Peter is doing. In fact, the Bible says that while Jesus is being mistreated in the house of the high priest, he turns and looks "straight at Peter" (Luke 22:61 NIV). At that point, Peter remembers the warning Jesus gave him, and he runs out of the courtyard and weeps "bitterly."
The amazing part of Peter's betrayal is that Jesus gives him a chance to repent. You can read all about it in John 21:15-25.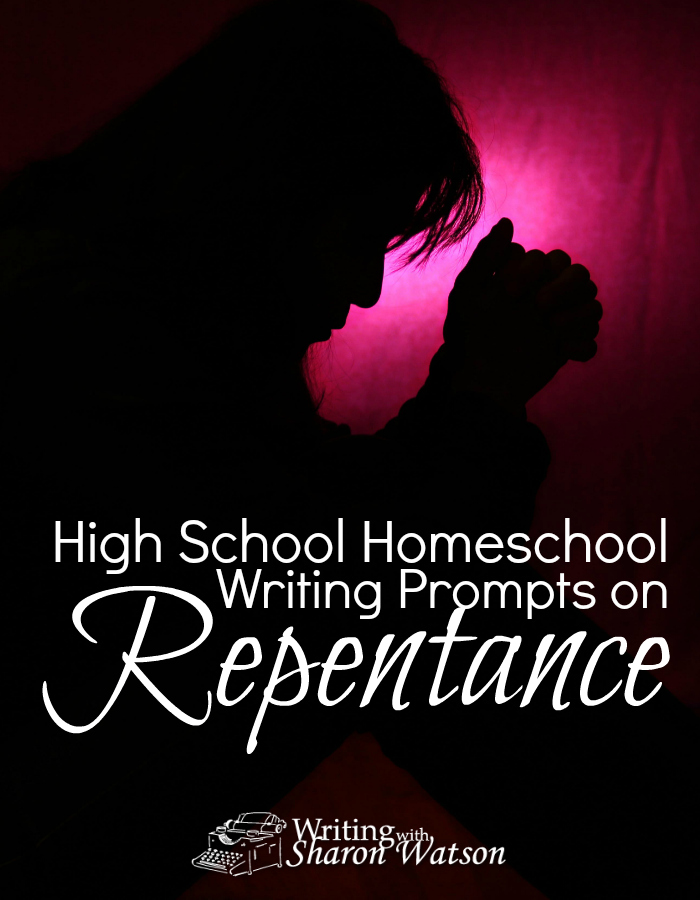 Now it's your turn: Please choose from any of the options below.
1. Write the journal entries of Peter just after his denials and just after his repentance.
2. Have you ever repented of something? Write your story.
3. What is repentance? Write a few sentences to define it. Then give two examples. Also, include a few sentences to explain what repentance is NOT; that is, write a negative definition ("Repentance is not . . . ").
4. You have a friend who has done something wrong. What can you say to encourage him or her to repent?
5. After someone has repented, really and truly, why do they still suffer the consequences of their former actions?
6. What does the Bible say about how God treats sins that He has forgiven and the sinner who has repented? Do a little research (a concordance may be helpful here) and report your findings.
7. Have you ever been betrayed by a friend? How do you know when it is safe to trust them again (if ever)? Write your story and your ideas.
Click here for another Easter prompt.
Copyright © 2016 by Sharon Watson
Photo credit: jclk8888 / morguefile.com
Image credit: Sharon Watson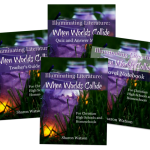 Download your FREE chapters from our new literature course Illuminating Literature: When Worlds Collide.
Do you have an idea for a writing prompt? Contact Sharon Watson by clicking here.
Teachers, connect with Sharon on Facebook or Pinterest!
---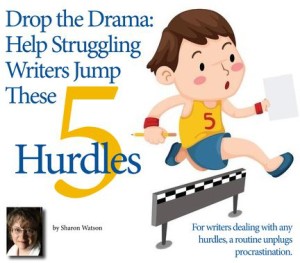 Are your writers struggling? Do you wish you could figure out why your children won't write? Would you love to have a peaceful writing class experience?
Help your struggling writers—and you!—by identifying five hurdles to writing. Then learn practical actions you can take against those hurdles.
This article by me in The Old Schoolhouse magazine is also loaded with links to other helpful posts that will give you and your writers some welcome relief.
Click here to drain some of the tension from your writing class
---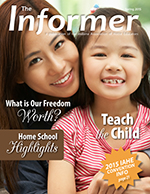 Frustrated that your students don't finish an essay or don't know the steps to complete one? Worry no more! Click here for my latest article in The Informer about a super-practical writing schedule you WILL use!
---
Want daily writing prompts to tempt reluctant writers and delight eager ones? Find out more about Sharon's daily writing prompts posted on SchoolhouseTeachers.com under "Dailies" or click here.
---
Get three FREE writing lessons by subscribing to Writing with Sharon Watson! Use the Subscribe form in the column to the right.
---
---
Get your middle school student ready for high school with this popular writing curriculum from Writing with Sharon Watson, published by Apologia! Featured in Cathy Duffy's 102 Top Picks for Homeschool Curriculum, Jump In will prepare and even amuse your students as they learn the fundamentals of effective essay writing and storytelling.