---
In 1961, famous American poet Robert Frost did something no other poet had ever done.
He read one of his poems for a presidential inauguration. John F. Kennedy personally asked Frost to read a poem for the inauguration, and Frost recited his famous poem "The Gift Outright."
What better way to celebrate this iconic poet's birthday (March 26) than by reading one of his poems?
Click here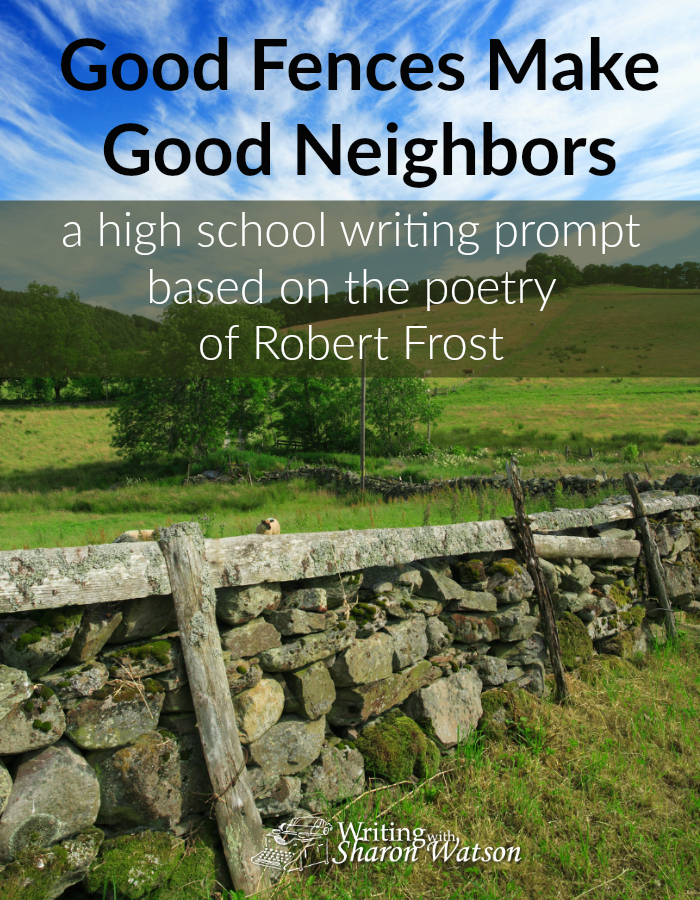 to read Frost's poem, "Mending Wall." In it, you'll find two men repairing a stone fence in the spring, one man standing on one side of the wall, the other working from the other side. It's hard work, and the narrator questions why they even need a wall, but the other man, like the chorus of a song, repeats, "Good fences make good neighbors."
The narrator thinks, "Why do they make good neighbors?" He clearly believes this stone wall is unnecessary.
Now it's your turn: Read the poem. Then answer one of these two questions:
1. Why do fences make good neighbors?
2. Why does the narrator believe the stone wall is unnecessary?
Copyright © 2015 by Sharon Watson
Photo credit: David Moulder
A version of this prompt was first posted on SchoolhouseTeachers.com. You can go directly to SchoolhouseTeachers.com to sign up and take advantage of all Sharon Watson's daily prompts and many exciting courses written by other experts in their fields, or click here to see the courses Sharon has written for SchoolhouseTeachers.com.
Teachers, connect with Sharon on Facebook or Pinterest!
---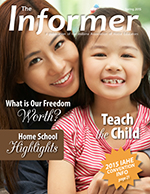 Frustrated that your students don't finish an essay or don't know the steps to complete one? Worry no more! Click here for my latest article in The Informer about a super-practical writing schedule you WILL use!
---
Want daily writing prompts to tempt reluctant writers and delight eager ones? Find out more about Sharon's daily writing prompts posted on

SchoolhouseTeachers.com

under "Dailies" or

click here

.
---
Get three FREE writing lessons by subscribing to Writing with Sharon Watson! Use the Subscribe form in the column to the right.
---
---
Get your middle school student ready for high school with this popular writing curriculum from Writing with Sharon Watson, published by Apologia! Featured in Cathy Duffy's 102 Top Picks for Homeschool Curriculum, Jump In will prepare and even amuse your students as they learn the fundamentals of effective essay writing and storytelling.