---
So, Roger gets arrested over 20 years ago for grand theft, but he serves only five months of his five-and-a-half-year sentence. Why?
Because he escapes.
And now, a fugitive from the law for 22 years, he is found in a neighboring state, living with his wife who has brain cancer. And he's arrested again.
Jennifer Mayfield, who took care of Roger's wife for a few months, thought it was strange that Roger didn't have a driver's license or a bank account, but now she understands why. You can read more about his story here.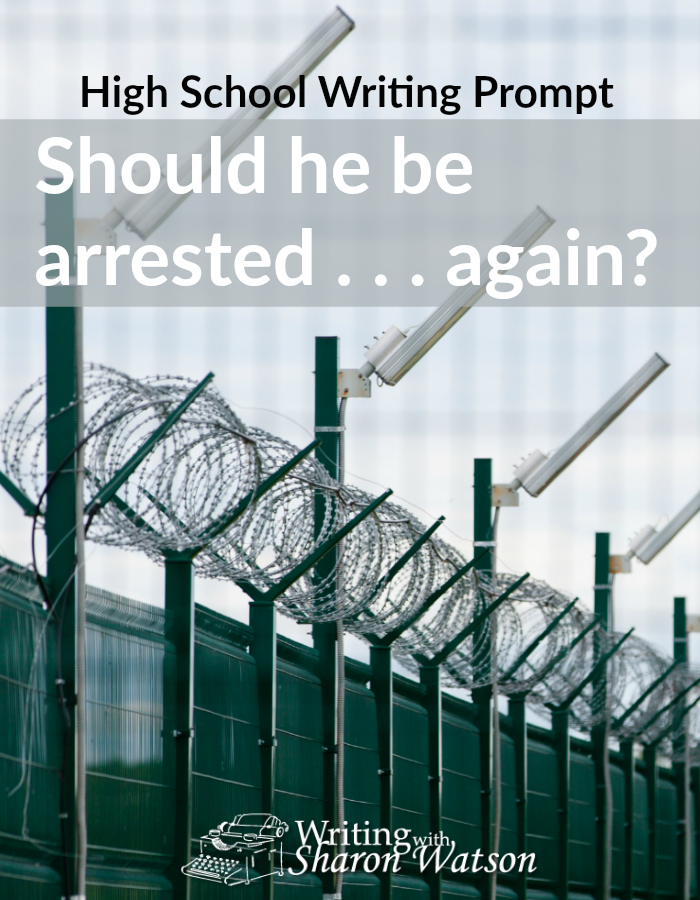 I cannot help but compare this story to the famous Jean Valjean from Victor Hugo's Les Miserables. While there are some similarities, there are distinct differences. Valjean stole a loaf of bread to feed his sister and her family; Roger stole something of greater monetary value (though we don't know what he stole or why). After officially being released from prison, Valjean was hunted down and then rearrested for living under a false name; After escaping illegally (is there any other kind?), Roger was caught and then rearrested. Valjean spent his life doing good for others; Roger hired someone to take care of his wife.
Now that I've gotten that out of my system, we can move on.
Now it's your turn: Should someone who has lived a quiet life for over 20 years be arrested again and sent back to prison to finish serving out his sentence? (We are assuming the "quiet life" part here; I really have no proof of that.) Or is it setting an unfair and dangerous precedent to allow prisoners to escape and not serve out their time? If he got off without any more time in jail, would that be encouraging other prisoners to escape? Would your opinion be different had Roger been breaking laws ever since he'd escaped? Is there a third alternative, something between letting him go free and putting him back into jail, that would work well? What do you think?
And here's something to consider that has nothing to do with the actual crime: Do you think people would be more likely to forgive his escaping if he were young-ish and studly than if he were old with wrinkles?
Write your opinion of any of those questions in a complete sentence and then compose a list of about three or four reasons why you hold this opinion.
Copyright © 2015 by Sharon Watson
Original image courtesy of larryfarr, morguefile.com
Teachers, connect with Sharon on Facebook or Pinterest!
---
---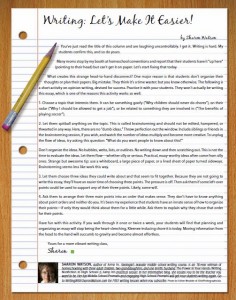 Does the word "outline" send your students into a tailspin? Worry no more! Click here for my latest article in The Informer about an unorthodox method of organizing an essay that really works!
---
Want daily writing prompts to tempt reluctant writers and delight eager ones? Find out more about Sharon's daily writing prompts posted on

SchoolhouseTeachers.com

under "Dailies" or

click here

.
---
Get three FREE writing lessons by subscribing to Writing with Sharon Watson! Use the Subscribe form in the column to the right.
---
---
Get your middle school student ready for high school with this popular writing curriculum from Writing with Sharon Watson, published by Apologia! Featured in Cathy Duffy's 102 Top Picks for Homeschool Curriculum, Jump In will prepare and even amuse your students as they learn the fundamentals of effective essay writing and storytelling.