---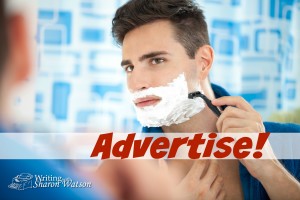 Allan G. Odell saved his company from ruin and made it quite popular.
How did he do it?
In the 1920s, a new shaving product was born called Burma-Shave. It was different from other shaving creams because, now, men didn't have to lather up some cream or soap with a brush and apply it to their faces for a shave. They simply used this new cream that came in a tube. But the product did not catch on. The company was in trouble.
Then along came Allan Odell with a brilliant marketing scheme. Allan revolutionized advertising by posting little signs along well-traveled highways with catchy advertising jingles on them. Each sign was only one piece of the jingle or poem, so each ad had five signs, like this:
Within this vale
Of toil and sin
Your head grows bald
But not your chin
Burma-Shave
The signs were posted at eye level and far enough apart so folks easily could read the whole jingle as they drove along. This form of advertising was very popular in the United States from the 1930s through the 1950s, when family cars were a new thing and the interstate system of higher-speed roads had not yet been built. "See the U. S. A. in your Chevrolet" is an advertising jingle that came out of that era of travel.
Now it's your turn: Advertise some product you have in your house or one that you would like to buy. Write a short, rhyming poem, just like the Burma-Shave poem, to entice people to buy this product. Think about where you would like your ad to appear. Set it to music if you would like it to air on TV or the radio. (Note: If you have an animal for sale, now would be a good time to advertise it!)
To enjoy a fun High School Prompt on L. Frank Baum, click here.
Copyright © 2015 by Sharon Watson
Photo credit: Igor Mojzes / dollarphotoclub.com
A version of this prompt was first posted on SchoolhouseTeachers.com. You can go directly to SchoolhouseTeachers.com to sign up and take advantage of all Sharon Watson's daily prompts and many exciting courses written by other experts in their fields, or click here to see the courses Sharon has written for SchoolhouseTeachers.com.
Do you have an idea for a writing prompt? Contact Sharon Watson by clicking here.
Teachers, connect with Sharon on Facebook or Pinterest!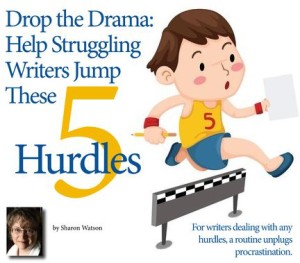 Are your writers struggling? Do you wish you could figure out why your children won't write? Would you love to have a peaceful writing class experience?
Help your struggling writers—and you!—by identifying five hurdles to writing. Then learn practical actions you can take against those hurdles.
This article by me in The Old Schoolhouse magazine is also loaded with links to other helpful posts that will give you and your writers some welcome relief.
Click here  to drain some of the tension from your writing class
---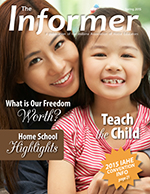 Frustrated that your students don't finish an essay or don't know the steps to complete one? Worry no more! Click here for my latest article in The Informer about a super-practical writing schedule you WILL use!
---
Want daily writing prompts to tempt reluctant writers and delight eager ones? Find out more about Sharon's daily writing prompts posted on

SchoolhouseTeachers.com

under "Dailies" or

click here

.
---
Get three FREE writing lessons by subscribing to Writing with Sharon Watson! Use the Subscribe form in the column to the right.
---
---
Get your middle school student ready for high school with this popular writing curriculum from Writing with Sharon Watson, published by Apologia! Featured in Cathy Duffy's 102 Top Picks for Homeschool Curriculum, Jump In will prepare and even amuse your students as they learn the fundamentals of effective essay writing and storytelling.