---
Are your homeschool students completely and utterly bored with their writing lessons? Is it a struggle to get them to write again?
.
When it comes to writing essays, it's easy for students to stall out. They need motivation. They need a change. They need some fun—and so do we!
.
Here are three shocking writing tips you can use in your homeschool—shocking because they are fun and because, to your children, they are totally unexpected.
.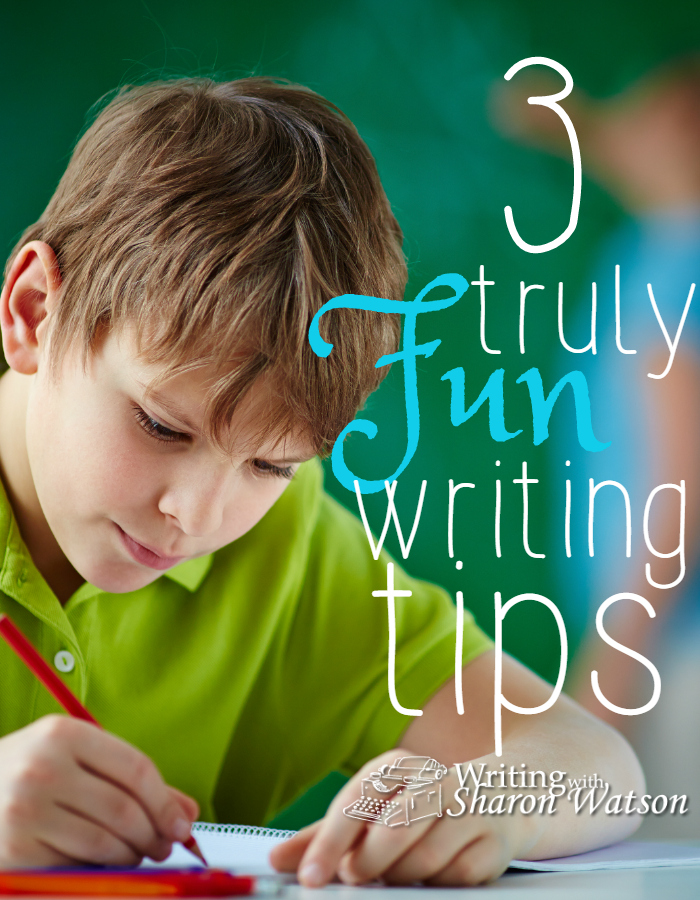 1. Ask your children to teach you something from their writing books. Did they just learn about introductions? Do they have a good grasp of transitions? Ask them to choose a concept they are familiar with and teach it to you. The reversal of roles will be a unique experience for them, and teaching a concept will cement it in their minds.
.
2. Write with them. Writing may make you feel like a trembling Piglet at the top of a wild and wicked roller coaster, but give it a try. Find some fun, non-graded writing prompts and go at them with your children. Click here for Middle School Prompts. Click here for engaging High School Prompts. Writing with your kids makes the act of writing more legitimate, and your socially minded children will appreciate doing the activity with you.
.
3. Switch papers and evaluate each other's work. Try writing the same essay you assign to your children. Tell them ahead of time that you are going to switch papers so you can evaluate each other. This will astound and amaze them, and it might even make writing more fun for them since they are anticipating how they will evaluate your paper. I occasionally give the students in my writing classes a chance to evaluate me, and, believe me, they have great fun doing it.
.
Stick to the guidelines below when you evaluate each other's papers, and keep them in this order:
Write down two things the writer did well.
Write down one area in which the writer can improve.
There's no grading involved for this activity.
.
Have fun shocking your children!
.
Yours for a more vibrant writing class,

.
Copyright © 2014 by Sharon Watson
Image courtesy of graphicstock.com
How do you encourage your children to write?
Leave a comment in the box.
Teachers, connect with Sharon on Facebook or Pinterest!
---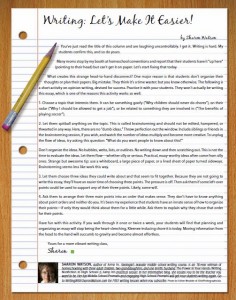 Does the word "outline" send your students into a tailspin? Worry no more! Click here for my latest article in The Informer about an unorthodox method of organizing an essay that really works!
---
Want daily writing prompts to tempt reluctant writers and delight eager ones? Find out more about Sharon's daily writing prompts posted on

SchoolhouseTeachers.com

under "Dailies" or

click here

.
---
Get three FREE writing lessons by subscribing to Writing with Sharon Watson! Use the Subscribe form in the column to the right.
---
---
Get your middle school student ready for high school with this popular writing curriculum from Writing with Sharon Watson, published by Apologia! Featured in Cathy Duffy's 102 Top Picks for Homeschool Curriculum, Jump In will prepare and even amuse your students as they learn the fundamentals of effective essay writing and storytelling.