---
SHARON'S BLOG
What does your mother mean to you?
It might be difficult to put that into words, but this writing prompt will help you with that.
No sentences necessary and you even get to be creative with color!
You can write about another significant woman in your life as well.
Ready to bless your mom?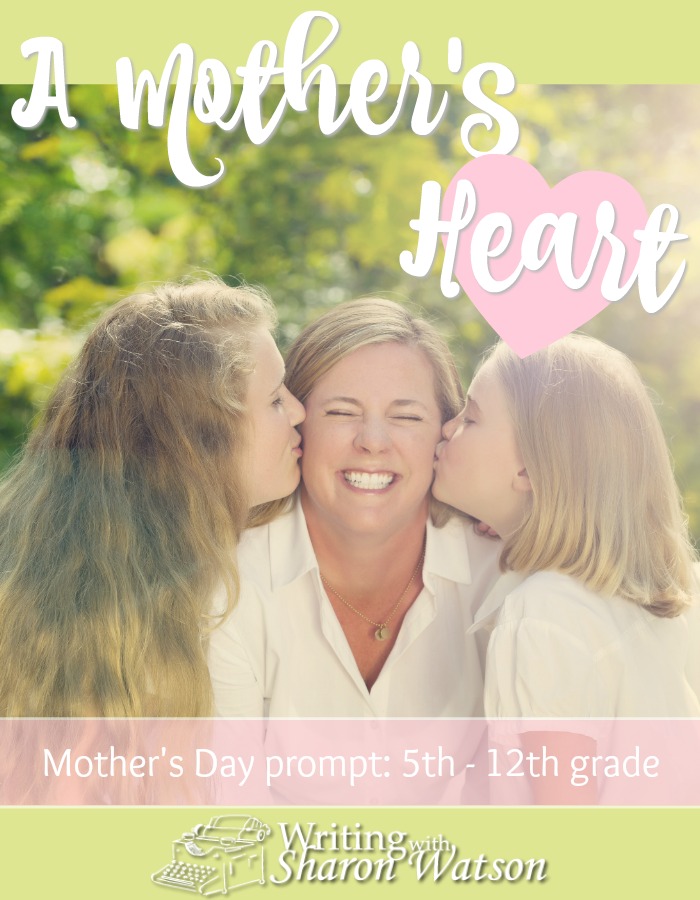 ---
A Mother's Heart
Now it's your turn: Choose one of the options below. Siblings can pick different ones.
Option one
Draw a large heart. Then in the center of the heart, draw another heart and write your mother's name or the word you use for your mom. Now draw lines from the inner heart to the outside line of the larger heart. This will make a sort of sunray effect giving you space in your heart to write. These lines don't have to be perfect, and they can vary in size. You can even make them squiggly.
Next, fill in the spaces with adjectives that describe your mom (or other significant woman in your life). You can also use special memories you have of her. Another fun option is to cut words from magazines that describe your mom and paste them in the spaces. Be creative!
Finally, decorate your mother's heart with colored pencils, crayons, or even water colors. You can print a heart out here.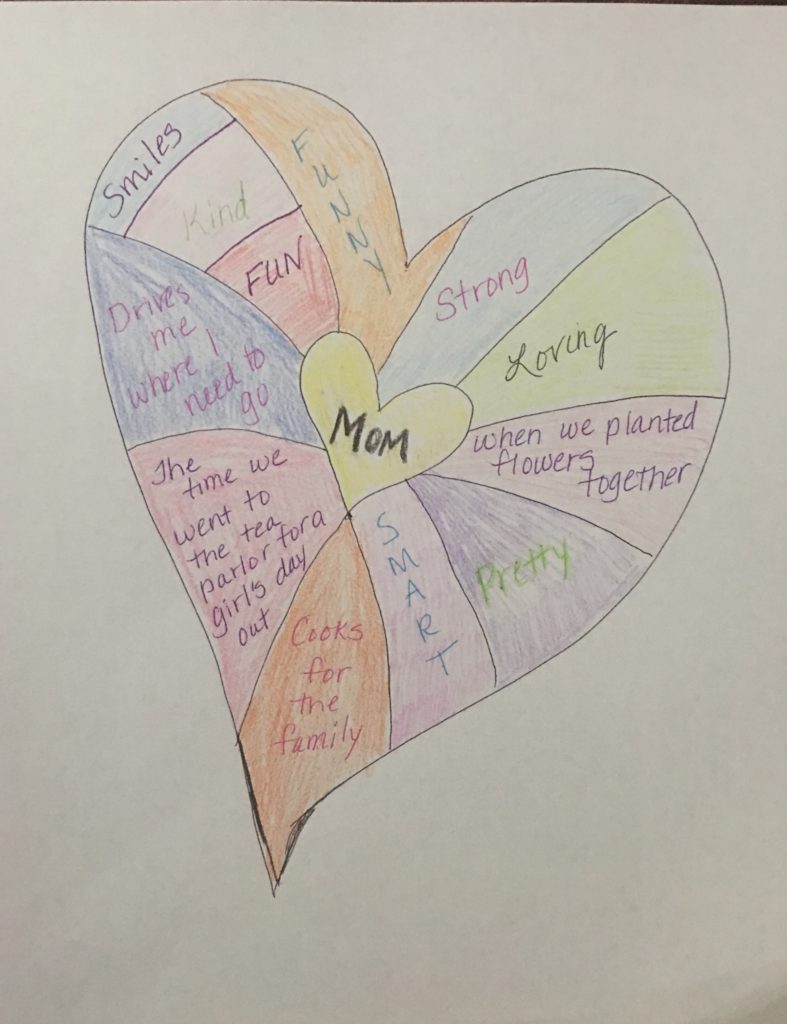 Option Two
Use your memories and words that describe your mother to make the form of the heart. You can make a simple heart or one that continues on, like a heart inside a heart inside a heart. It might help to lightly sketch a heart shape with a pencil to get you started. Don't close the pencil-sketched shape up if you want to make the heart that continues on and on.
This is a free-hand drawing, so there's no printable. Just have fun with it and make the heart any shape you want.
Finally, you can cut the heart out or leave it on the paper. Consider putting it on sturdier paper for your mom to display.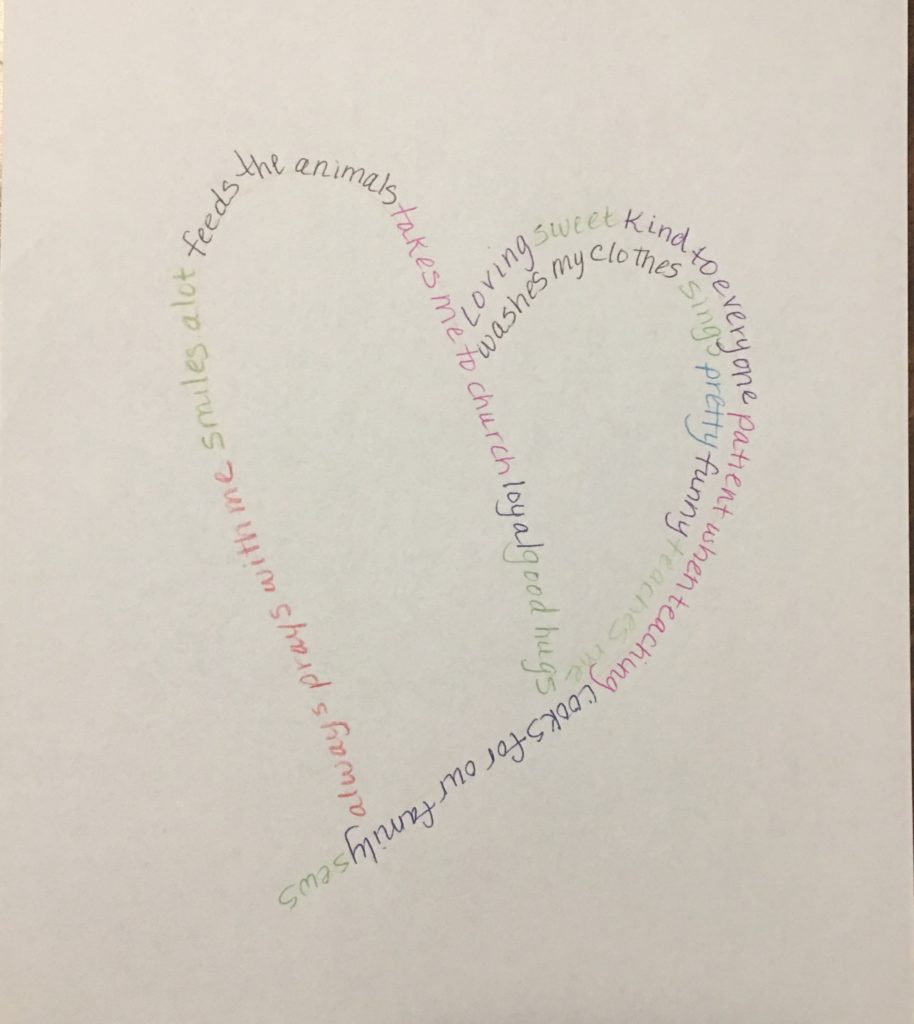 *****
Explore our fun writing prompts for your middle school students here. >>
Your teens will enjoy these engaging prompts. >>
Grab your fantastic samples and lessons available from Writing with Sharon Watson for FREE. >>
Prompt and example hearts by Gina Glenn.
Copyright © 2017 by Sharon Watson
Mother and son image: Scott Griessel / adobestock.com
Mother and daughters image: tab62 / adobestock.com