---
Henry was a poet and a literature professor. He had a wife. He had children. He had a solid reputation, and his poetry was popular.
And then his world caved in.
One spring, his country became embroiled in a civil war. Families were split apart. Bands of thieves roamed the country, ostensibly to fight but really to steal from civilians and kill them. Emotions ran high; it was painful for everyone.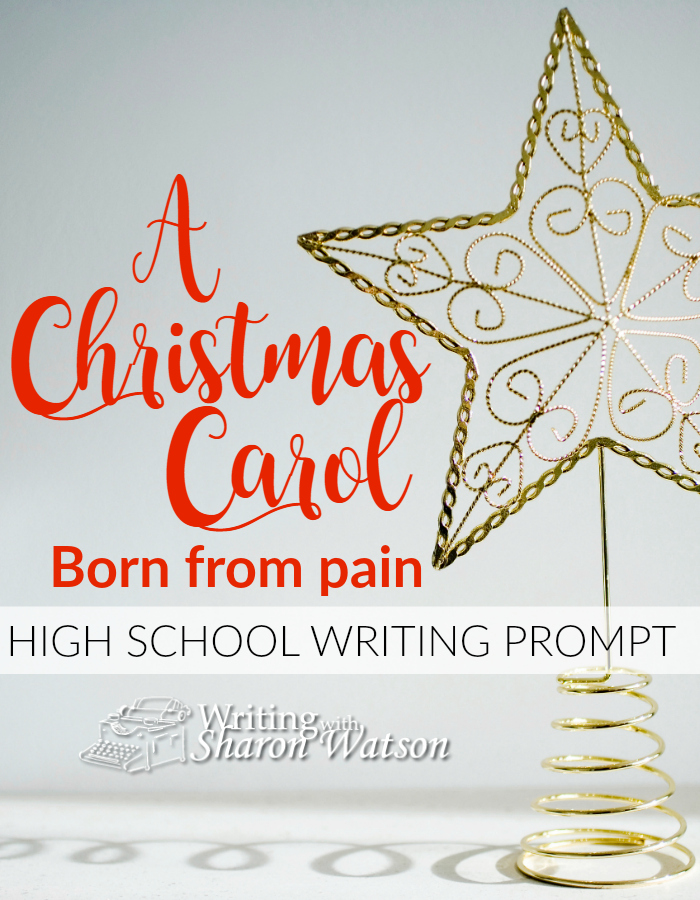 That summer, his wife Frances dropped some wax on her dress, which caught on fire. She tried to beat out the fire, but it kept spreading. Screaming, she ran into her husband's study, where he grabbed her and hugged her in an effort to smother the flames. The flames shot up to his face and burned him badly. His wife, too, was burned, and, in fact, died the next day.
His facial burns made it too painful for him to shave, so he grew a beard.
Two years later, his firstborn son Charles was shot and seriously wounded in the war.
Beaten down and grieving, Henry sat down on Christmas day and wrote out his feelings in a poem. Eventually, the stanzas about the war were removed and music was added, turning it into a Christmas carol we sing today: "I Heard the Bells on Christmas Day."
The war? The American Civil War. The man in pain? Henry Wadsworth Longfellow, one of the five Fireside Poets and best known for his poems "Paul Revere's Ride" and The Song of Hiawatha.
Now it's your turn: Read verses one and three of "I Heard the Bells on Christmas Day" below. Then choose from one of the options following it. After you have written your choice of options, click here to read verses 4 and 5 of the carol Longfellow wrote in his journal that long-ago day. There are links on that page that will take you to recordings of the carol as well.
1. I heard the bells on Christmas day
Their old familiar carols play,
And wild and sweet the words repeat
Of peace on earth, good will to men.
3. And in despair I bowed my head
"There is no peace on earth," I said,
"For hate is strong and mocks the song
Of peace on earth, good will to men."
Writing Options:
-If you were to come upon Longfellow when he wrote that third verse, what would you say to him?
-You are a friend of one of the survivors of the San Bernardino, California, attack or another recent terrorist attack. Your friend believes that hate is stronger than the message of peace on earth. What can you tell your friend?
-Longfellow isn't the only one with problems and grief. Write your own poem expressing your thoughts.
-Why do you think evil and wickedness seem stronger or more powerful than love and peace and goodness? Write your thoughts.
-Write a Christmas carol about peace on earth or goodwill toward men.
-The words "peace on earth" and "goodwill toward men" were first said by angels to shepherds on the night of Jesus' birth. You were on that hillside that night. Describe your experience and what it was like to hear and see a mighty host of angels.
-Read the last stanzas of "I Heard the Bells on Christmas Day." What do you think made Longfellow come to the conclusion that "the wrong shall fail, the right prevail"?
Copyright © 2015 by Sharon Watson
Longfellow Photo credit: Julia Margaret Cameron, public domain
Image credit: Sharon Watson

Like this prompt? Share it with the buttons below!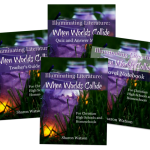 Download your FREE chapters from our new literature course Illuminating Literature: When Worlds Collide.
Do you have an idea for a writing prompt? Contact Sharon Watson by clicking here.
Teachers, connect with Sharon on Facebook or Pinterest!
---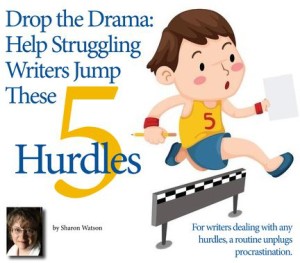 Are your writers struggling? Do you wish you could figure out why your children won't write? Would you love to have a peaceful writing class experience?
Help your struggling writers—and you!—by identifying five hurdles to writing. Then learn practical actions you can take against those hurdles.
This article by me in The Old Schoolhouse magazine is also loaded with links to other helpful posts that will give you and your writers some welcome relief.
Click here to drain some of the tension from your writing class
---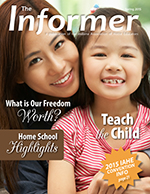 Frustrated that your students don't finish an essay or don't know the steps to complete one? Worry no more! Click here for my latest article in The Informer about a super-practical writing schedule you WILL use!
---
Want daily writing prompts to tempt reluctant writers and delight eager ones? Find out more about Sharon's daily writing prompts posted on SchoolhouseTeachers.com under "Dailies" or click here.
---
Get three FREE writing lessons by subscribing to Writing with Sharon Watson! Use the Subscribe form in the column to the right.
---
---
Get your middle school student ready for high school with this popular writing curriculum from Writing with Sharon Watson, published by Apologia! Featured in Cathy Duffy's 102 Top Picks for Homeschool Curriculum, Jump In will prepare and even amuse your students as they learn the fundamentals of effective essay writing and storytelling.