---
Last week you practiced plunging your character into hot water with two powerful methods many writers use. You can find that prompt here.

This week you'll examine three more methods of getting your main character deep into a story. As Stanley Elkin reveals, "I would never write about someone who is not at the end of his rope."

3 Storywriting Methods to Dismay Your Character and Delight Your Readers
1. Bring someone to town. How many westerns begin with a stranger coming into town? This new character, whether innocently or because he is a snake in cowboy clothing, stirs up a heap o' trouble for the whole town and for specific characters. The Hobbit by J. R. R. Tolkien begins this way, with the wizard coming into the shire and shaking up Bilbo Baggins' life.
In the first paragraph, Jane Austen's Pride and Prejudice hints at a handsome, young bachelor moving into town, setting all the young ladies atwitter. Pudd'nhead Wilson by Mark Twain starts right off with the main character coming to town and being rejected immediately. A teen girl's life and views are turned upside down when a young man visits her neck of the woods in Sarah Orne Jewett's "A White Heron."  And a stranger comes to town in . . . well, you get the idea.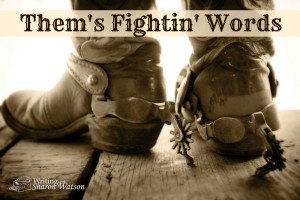 2. Send someone out of town. The narrator in Joseph Conrad's Heart of Darkness goes on a journey of discovery. Frodo Baggins leaves the shire on a mission in The Lord of the Rings trilogy. Westley leaves Buttercup in The Princess Bride so he can make his fortune and become worthy enough to marry her. Pinocchio leaves town ostensibly to have fun and be independent, but it is really to make him wiser. Spaz leaves his neighborhood and goes on a quest to find his sister before she dies in Rodman Philbrick's The Last Book in the Universe.
3. Disrupt a routine. When you begin your story by showing a character's interesting or unusual routine, you set up future events that will disrupt the routine. The events you set in motion for your character will knock him off center, and he may spend the rest of the story trying to regain his balance in his new situation.
The movie Matchstick Men with Nicholas Cage is a great example of this. Cage's character is a con man, Roy Waller, who suffers from an obsessive-compulsive disorder. To try to deal with life as he knows it, he has developed certain routines, including closing doors three times. You can be sure that, not too far into the movie, his orderly life is going to be disrupted.
Richard Adams' Watership Down begins with the main characters going about their daily routine of eating and complaining about the bullies, but it is interesting to readers because the characters are all rabbits—whose lives are about to be turned upside down.
Now it's your turn: Make a list of movies or books that fit the above methods, one title for each method.
Then write a scene of about 300-500 words, plunging a character into hot water using one of the methods in this prompt. Invent your own character or use one you are familiar with from a movie or book.
Copyright © 2010-2015 by Sharon Watson
Some of this material is from Writing Fiction [in High School].
Image credits: cowboy boots by Mat Hayward / dollarphotoclub.com. Foot by koszivu / adobestock.com. Rope by Gino Santa Maria / adobestock.com
Do you have an idea for a writing prompt? Contact Sharon Watson by clicking here.
Teachers, connect with Sharon on Facebook or Pinterest!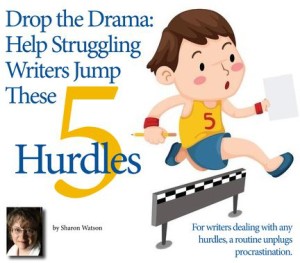 Are your writers struggling? Do you wish you could figure out why your children won't write? Would you love to have a peaceful writing class experience?
Help your struggling writers—and you!—by identifying five hurdles to writing. Then learn practical actions you can take against those hurdles.
This article by me in The Old Schoolhouse magazine is also loaded with links to other helpful posts that will give you and your writers some welcome relief.
Click here to drain some of the tension from your writing class
---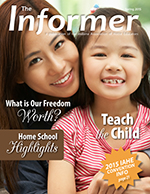 Frustrated that your students don't finish an essay or don't know the steps to complete one? Worry no more! Click here for my latest article in The Informer about a super-practical writing schedule you WILL use!
---
Want daily writing prompts to tempt reluctant writers and delight eager ones? Find out more about Sharon's daily writing prompts posted on

SchoolhouseTeachers.com

under "Dailies" or

click here

.
---
Get three FREE writing lessons by subscribing to Writing with Sharon Watson! Use the Subscribe form in the column to the right.
---
---
Get your middle school student ready for high school with this popular writing curriculum from Writing with Sharon Watson, published by Apologia! Featured in Cathy Duffy's 102 Top Picks for Homeschool Curriculum, Jump In will prepare and even amuse your students as they learn the fundamentals of effective essay writing and storytelling.