---
Today you get to be Shakespeare and write a sonnet.
A sonnet is a poem of fourteen lines. The last two lines, however, are separate and either sum up the rest of the poem or provide a new twist, as does the sonnet below.
Let's look at Shakespeare's Sonnet 62. The letters at the end of each line are Shakespeare's rhyme scheme, but ignore that for now. Take a few moments and read the sonnet. Then I'll explain it: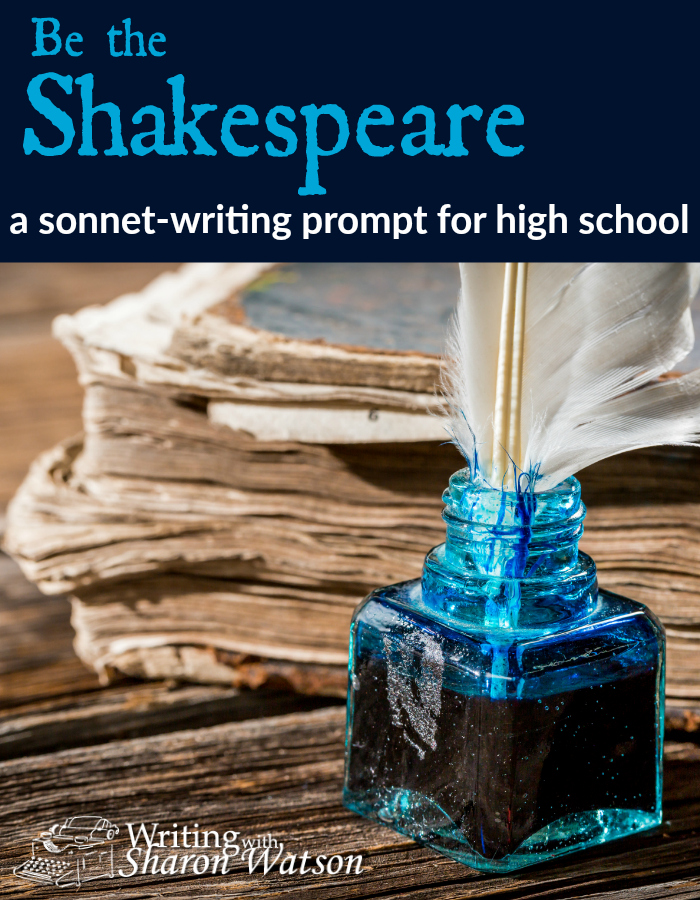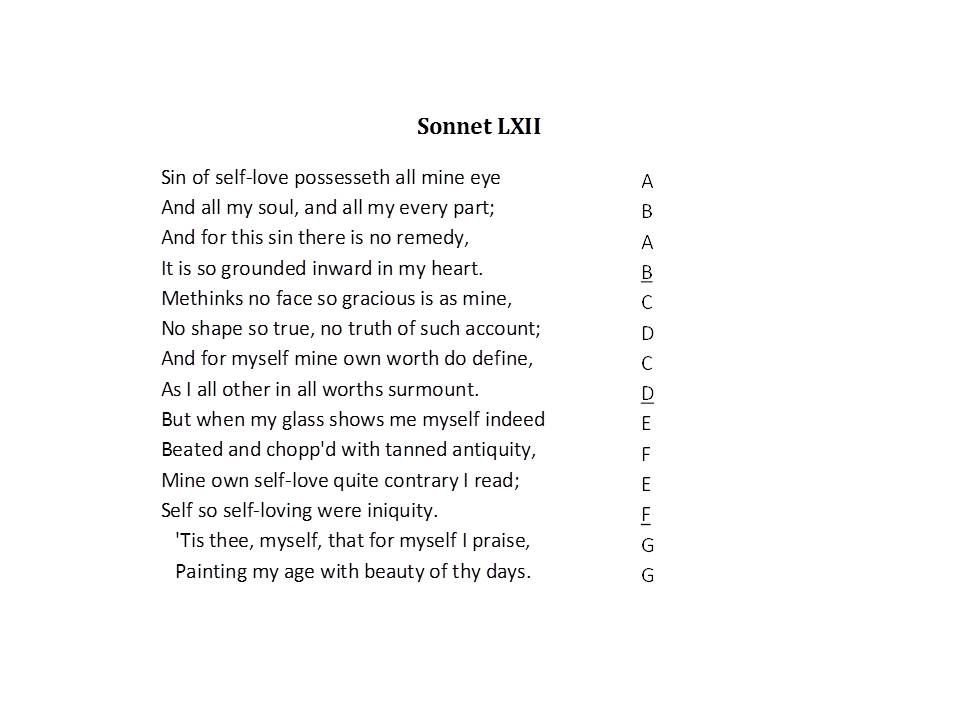 This poet is stating that he loves himself too much and that there is no way to fix it because it is so deeply ingrained. He thinks he is more handsome than others ("Methinks no face so gracious as is mine") and in great shape. He also declares that he is more important and of greater worth than other people ("As I . . . all worths surmount"). It's hard not to smile when you read these lines.
But then he walks by a mirror ("glass") and sees how old, wrinkled, and browned with age he has become. His reflection stops him short. It makes him reconsider his prideful outlook ("Self so self-loving were iniquity").
The last two lines provide the twist. Here's a paraphrase of what he's saying: "When I praise myself, I'm really praising you because you have kept me young. Your love (or friendship) has given me attributes I really do not have without you."
Now it's your turn:  Write a sonnet. Begin by choosing a topic. It can be anything: how much you love your pet, how terrible nightmares are, how good it feels to play your favorite sport, and so on.
Next, write your first twelve lines and mimic Shakespeare's rhyme scheme in Sonnet 62. His is labeled next to the sonnet.
Last, create the last two lines (a couplet) that either sum up the poem or give it a twist. Those two lines will rhyme with one another.
Copyright © 2015 by Sharon Watson
Image  of old man © olly, dollarphotoclub.com
Image of ink and quill pen © vukas, dollarphotoclub.com
A version of this prompt was first posted on SchoolhouseTeachers.com. You can go directly to SchoolhouseTeachers.com to sign up and take advantage of all Sharon Watson's daily prompts and many exciting courses written by other experts in their fields, or click here to see the courses Sharon has written for SchoolhouseTeachers.com.
Do you have an idea for a writing prompt? Contact Sharon Watson by clicking here.
Teachers, connect with Sharon on Facebook or Pinterest!
---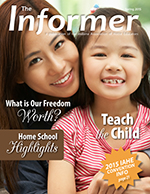 Frustrated that your students don't finish an essay or don't know the steps to complete one? Worry no more! Click here for my latest article in The Informer about a super-practical writing schedule you WILL use!
---
Want daily writing prompts to tempt reluctant writers and delight eager ones? Find out more about Sharon's daily writing prompts posted on

SchoolhouseTeachers.com

under "Dailies" or

click here

.
---
Get three FREE writing lessons by subscribing to Writing with Sharon Watson! Use the Subscribe form in the column to the right.
---
---
Get your middle school student ready for high school with this popular writing curriculum from Writing with Sharon Watson, published by Apologia! Featured in Cathy Duffy's 102 Top Picks for Homeschool Curriculum, Jump In will prepare and even amuse your students as they learn the fundamentals of effective essay writing and storytelling.