---
Would you like your students to understand how to use proofreading marks? Do they know that they do not have to proofread for everything at once?
And did you know that it is easier for students to proofread if they practice on someone else's mistakes?
Explore the posts below, appropriate for 7th – 12th graders. Click on any post's image or link below to get started. FREE tutorials and printables included.
What will your students learn today?
*****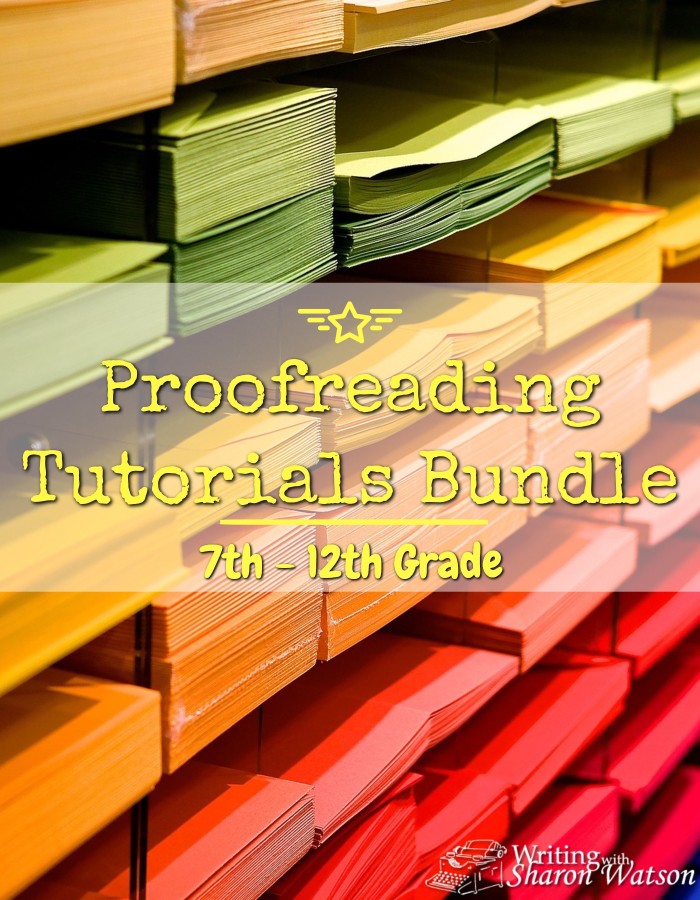 ---
1. Proofreading Marks

Do your students waste endless time erasing whole sentences? Do they become discouraged when they look at their rough drafts filled with arrows, illegible notes in the margins, and ugly lines of scratched-out writing? Let's save them the pain by teaching them these handy, easy-to-use proofreading marks.
Lots of printables in this post, including the proofreading marks, examples of how to use them, an exercise, and the answers!
*****
2. Proofread a dismal letter to the editor.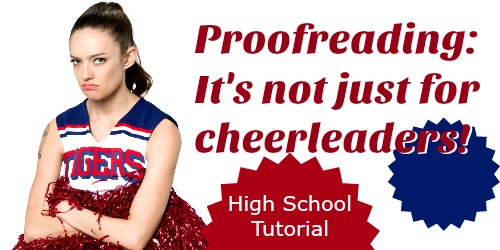 Students find it easier to proofread someone else's mistakes than they do theirs. Give them this chance here.
This is loaded with proofreading advice, a printable exercise, and the answers.
*****
3. Correct mistakes and use proofreading marks.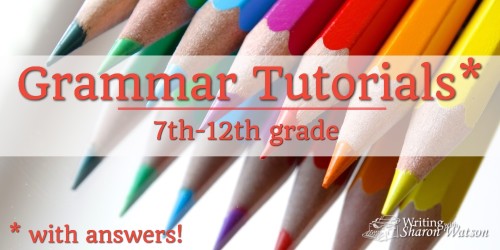 With this bundle of grammar tutorials, your students will get plenty of practice looking for mistakes and using the proofreading marks.
*****
4. Advice and a proofreading exercise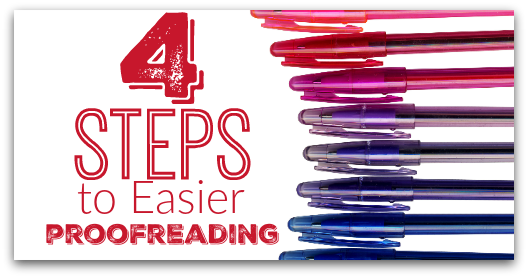 You'll find practical help and a proofreading exercise here.
The fourth tip may be the strongest proofreading tool your students can use.
*****
5. Guide your students.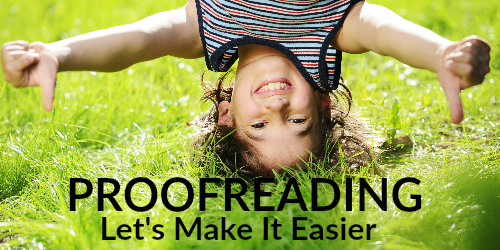 Here are three tips to help you guide your students through the proofreading maze.
*****
Middle school students use the Mistake Medic when they proofread in Jump In. Download a free sample of Jump In here. >>
Your teens proofread with Be Your Own Editor in The Power in Your Hands: Writing Nonfiction in High School, 2nd Edition. Download a free sample of The Power in Your Hands here. >> And don't miss the free sample of our new, easy-to-use grading grids for each essay assigned in The Power in Your Hands in the Teacher's Guide sample!
Looking for fun middle school writing prompts? Look no further!
Engage your teen writer with these intriguing high school prompts.