---
Celebrate the 2016 Summer Olympics with us! Here are three fun prompts for your 5th-12th graders to enjoy as the festivities get underway! Be sure to download the colorful worksheet in #1.
On your mark . . . get set . . .
*****
1. Let's Pack
You're packing to go to Rio de Janeiro, Brazil, for the 2016 Summer Olympics, and you can only pack 26 things. It's a good thing there are 26 letters in the alphabet because you are going to pack one item for every letter in it. What will you pack that begins with "A"? With "B"? With "Z"???
Download this colorful worksheet to help you pack. >>
.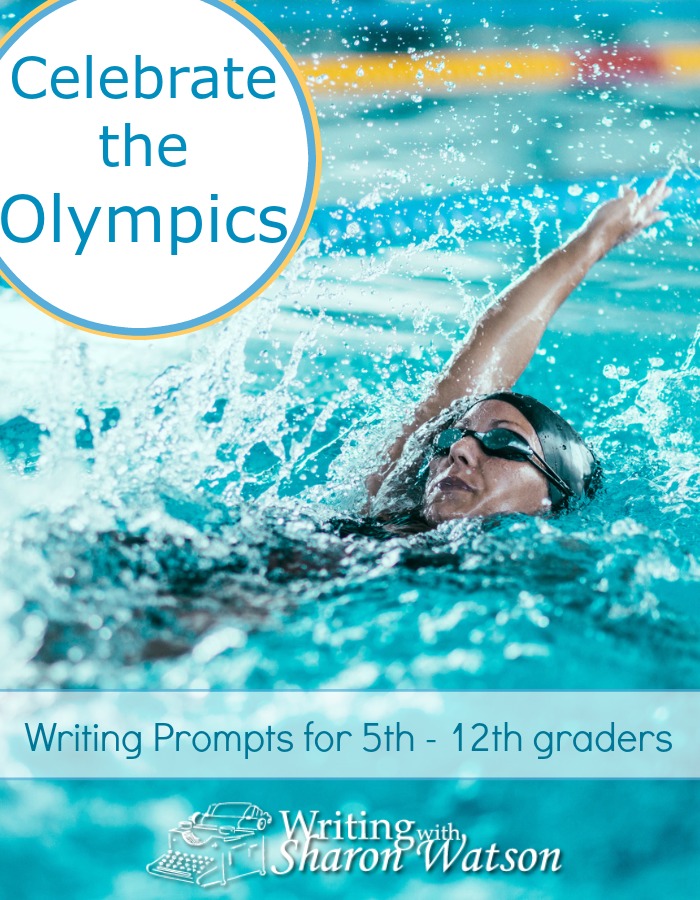 2. Let's Tweet
You have a friend or relative in the Olympics this year, and you would like to encourage him or her with a tweet. Write a tweet to your friend.
Note: Tweets have to be concise because they are only 140 characters long. Every letter, punctuation mark, and space is considered a character. Stay within the limit.
.
3. Let's Participate
Here's a list of all the sports in the 2016 Summer Olympics from the official Olympics Website. There are over forty! You can click on any of the icons to learn more about each sport and the athletes involved in it.
Which sport is your favorite to watch? Explain your choice. If you could participate, which sport would you choose? Explain your choice.
Answer one of the above questions in a short paragraph. Now list five adjectives to describe that sport at the Olympics.
Copyright © 2016 by Sharon Watson
Photo credit: Microgen | fotolia
Image credits: Sharon Watson
*****
Enjoy these other prompts on the Olympics:
Read how Jesse Owens proved Hitler wrong. >>
Learn how a tiny tick almost stopped this champion. >>
Looking for fun middle school prompts? Follow this link. >>
Would you like engaging high school prompts. Follow this link. >>
*****
Download a free sample of our popular middle school writing curriculum Jump In here.
Download a free sample of our updated and improved The Power in Your Hands: Writing Nonfiction in High School , 2nd Edition, with FREE Grading Grid samples here.
Download 2 free chapters of our unstuffy high school literature course Illuminating Literature: When Worlds Collide here.
Looking for a captivating literature course for your 7th and 8th graders? Download a free lesson from Their Blood Tingled here.
Do you have a story writer at home? Download a free sample of our elective Writing Fiction [in High School] here.