---
Buck is a dog who grew up in sunny San Diego, California, but suddenly finds himself thrust into the frigid world of the Klondike Gold Rush in the Yukon Territory, Canada, in the late 1890s. You can read about him in Jack London's The Call of the Wild.
Here's Buck and his first encounter with . . . well, I'll let you figure it out:
At the first step upon the cold surface, Buck's feet sank into white mushy something very like mud. He sprang back with a snort. More of this white stuff was falling through the air. He shook himself, but more of it fell upon him. He sniffed it curiously, then licked some up on his tongue. It bit like fire, and the next instant was gone. This puzzled him. He tried it again, with the same result.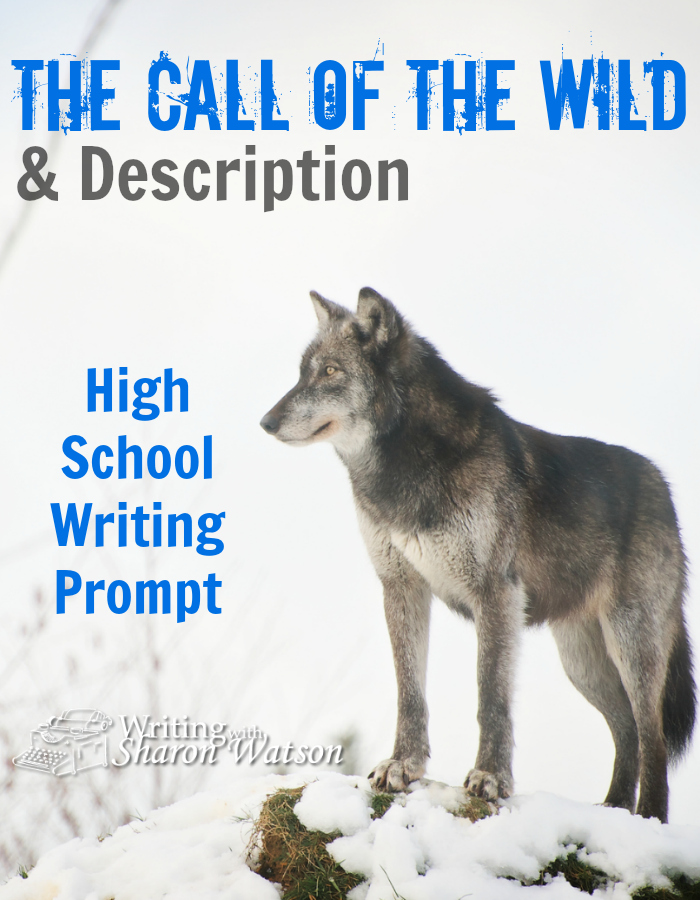 By now you know that Buck is experiencing snow for the first time.
Notice that Jack London gives you more than one sense in this passage, and he also gives you Buck's reactions to this new phenomenon. Some of them overlap:
Sight: white
Taste: bit like fire
Touch/feel: cold, mushy, bit like fire
Reactions: sprang back, snorted, shook himself, sniffed, licked, he was puzzled
The senses and Buck's reaction really put us in the story. We can see the dog experiencing snow for the first time and feel his frustration.
Now it's your turn: Write a short paragraph describing an animal encountering something for the first time. Use at least two senses and one reaction.
Copyright © 2015 by Sharon Watson
Photo: graphicstock.com
Image credit: Sharon Watson
A version of this prompt was first posted on SchoolhouseTeachers.com. You can go directly to SchoolhouseTeachers.com to sign up and take advantage of all Sharon Watson's daily prompts and many exciting courses written by other experts in their fields, or click here to see Sharon's courses you can enjoy on SchoolhouseTeachers.com.
This post contains affiliate links.
Like this prompt? Share it with the buttons below!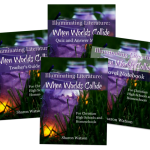 Download your FREE chapters from our new literature course Illuminating Literature: When Worlds Collide.
Do you have an idea for a writing prompt? Contact Sharon Watson by clicking here.
Teachers, connect with Sharon on Facebook or Pinterest!
---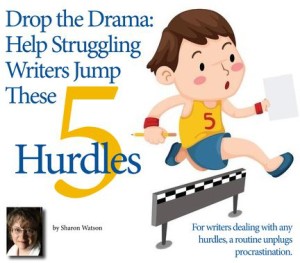 Are your writers struggling? Do you wish you could figure out why your children won't write? Would you love to have a peaceful writing class experience?
Help your struggling writers—and you!—by identifying five hurdles to writing. Then learn practical actions you can take against those hurdles.
This article by me in The Old Schoolhouse magazine is also loaded with links to other helpful posts that will give you and your writers some welcome relief.
Click here to drain some of the tension from your writing class
---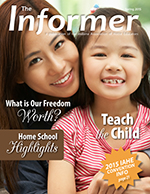 Frustrated that your students don't finish an essay or don't know the steps to complete one? Worry no more! Click here for my latest article in The Informer about a super-practical writing schedule you WILL use!
---
Want daily writing prompts to tempt reluctant writers and delight eager ones? Find out more about Sharon's daily writing prompts posted on SchoolhouseTeachers.com under "Dailies" or click here.
---
Get three FREE writing lessons by subscribing to Writing with Sharon Watson! Use the Subscribe form in the column to the right.
---
---
Get your middle school student ready for high school with this popular writing curriculum from Writing with Sharon Watson, published by Apologia! Featured in Cathy Duffy's 102 Top Picks for Homeschool Curriculum, Jump In will prepare and even amuse your students as they learn the fundamentals of effective essay writing and storytelling.