---
Are you worried that your students won't be able to take notes in classes? Would you like to sharpen their listening skills?
Teach Your Students How to Take Notes, our most popular eBook, provides you with easy-to-use lessons for seven weeks, incrementally teaching your students how to take notes from auditory sources. Students will also learn to recognize important concepts and draw conclusions from oral and written sources.
Includes ALL the paragraphs, essays, and colorful note-taking pages you need.
Bonuses: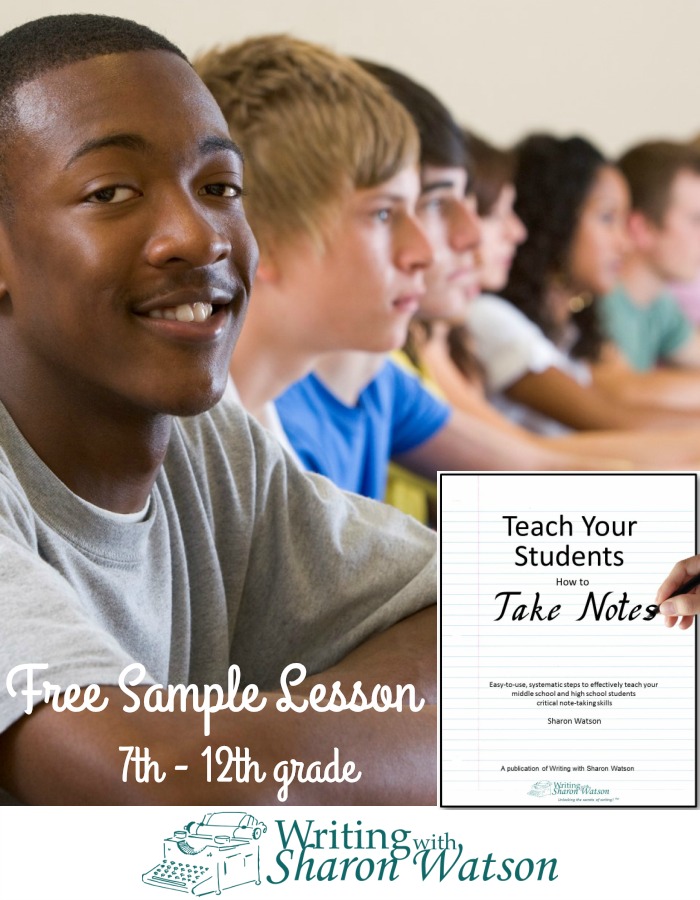 ---
Instructions are included for taking notes from written sources and for taking notes for a research paper.
Many have asked for a sample of Teach Your Students How to Take Notes, and now we have one available: the complete first week's lessons.
Click here to download your free sample of Teach Your Students How to Take Notes. >>
Click here to purchase Teach Your Students How to Take Notes. >>