---
SHARON'S BLOG
Life is about making decisions, and you've got some large ones in your future.
Big ones include your future education or training: Should you pursue a college or technical degree. If you do, which one? Will you make the best choice? Will you change your mind several times?
What about marriage? Starting a family? Will that be in your future? Will you travel?
I'm sure you've heard your parents say, "If I knew then what I know now!" and understood them to mean that they wished they had some of their current wisdom to help them make decisions when they were younger.
What if, instead of looking backwards, we encouraged our future selves? You may not have all the wisdom you'd like to have now to inform yourself twenty years from now, but you know you better than anyone.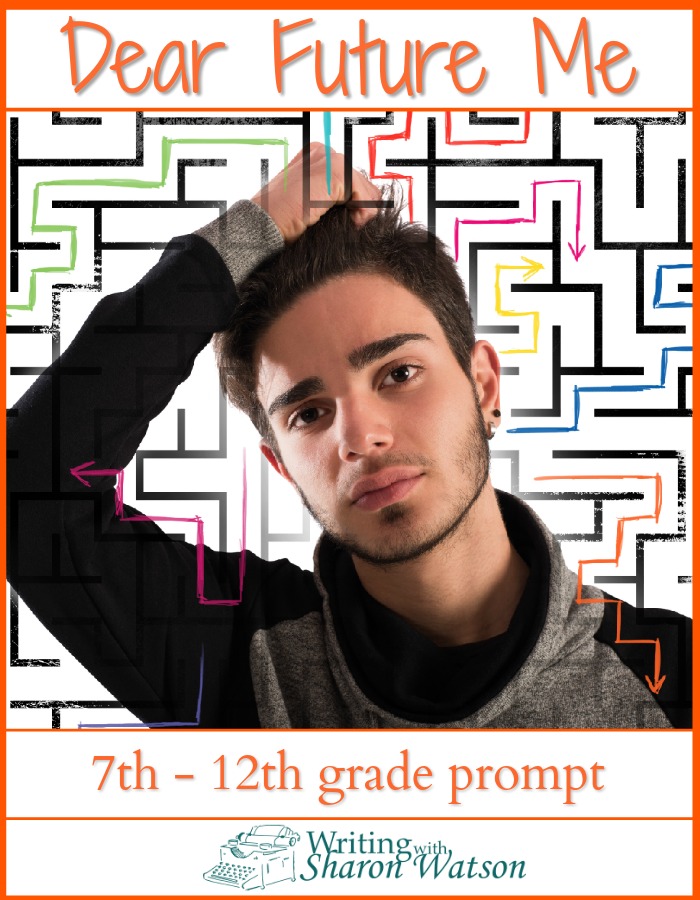 ---
Dear Future Me
Now it's your turn: Use FutureMe.org and write your future self an email of encouragement, wisdom, and support. Or simply write a letter to yourself, place it in an envelope, and ask your parents to deliver it to you years from now.
Ideas to consider:
* Think about things you struggle with now and how you might need encouragement and advice regarding those areas of your life in ten years.
* Remind yourself about what's really important to you.
* Share with your future self how you're feeling about your current family relationships and friendships and how to nurture those.
* Remind yourself about what's not important and how to let go of things that weigh you down.
* Encourage your future self to stick close to the Lord. It's easy as we get older and busier to leave the faith of our younger selves behind. How can you encourage you to nurture that?
* Take a moment and let yourself know who you have in your life today that might not be in your life ten years from now. Include a special memory.
What about you? Do you have additional ideas you'd write to you? I'd love to hear about them! Use the Comment box below.
Explore our fun writing prompts for your middle school students here. >>
Your teens will enjoy these engaging prompts. >>
Grab your fantastic samples and lessons available from Writing with Sharon Watson for FREE. >>
Prompt by Gina Glenn.
Copyright © 2017 by Sharon Watson
Image: alphaspirit / adobestock.com