---
I have a secret to tell you.
I'm not really sure I should. After all, it feels a little like a chef revealing the secret ingredient to a closely guarded family recipe, but I'm going to share it with you anyway.
As you may know, I create many writing prompts, usually two a week for my Website and the daily writing prompts for SchoolhouseTeachers.com. That's a lot of writing and a lot of prompts.
Where do I get my ideas? Here's my secret: Often, I take news articles and recycle them to fit my needs.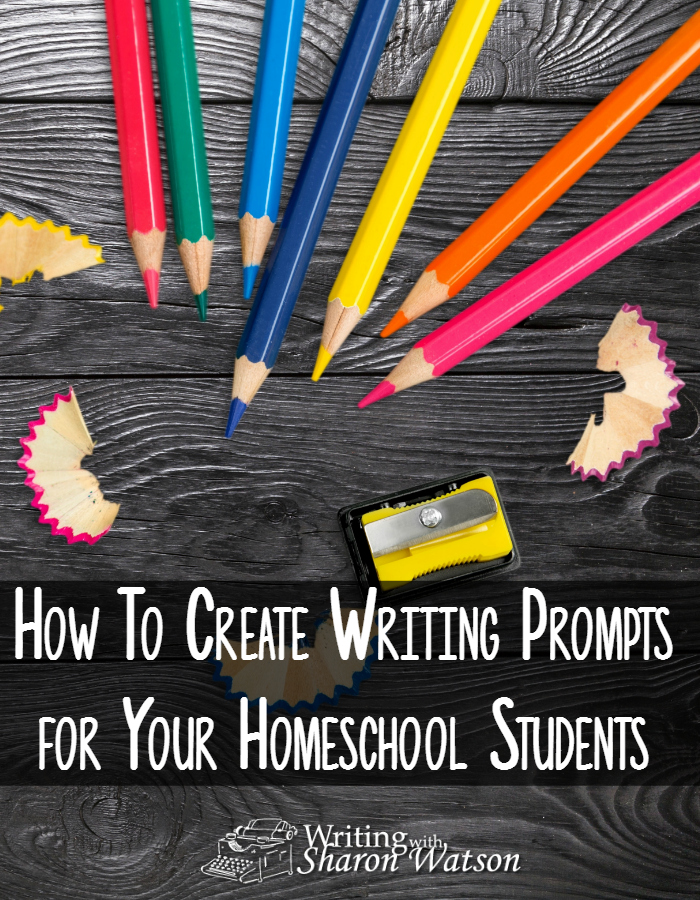 For instance, when I read that archaeologists found two lost cities deep in the Honduran jungle, my mind went to how fun it would be for young sci-fi or adventure writers to write about finding a lost city. After all, the idea of a lost civilization sparked Sir Arthur Conan Doyle to write The Lost World.
What would explorers find? Would people still live there? Why had they been hidden for so long? Were they trying to hide something of value from the rest of the world? Hmmm . . .
When writer Malcolm Gladwell declared that dog fighting is no different than football, I saw a great compare-and-contrast opportunity: Make a list of ways dog fighting is similar to football. Then make a list of ways dog fighting is different from football.
I have a sizeable funny bone, so when I read that an octopus almost escaped from its tank (The War of the Worlds, anyone?), I thought about what a fun writing prompt that would make: What animal would you like to see escape from a zoo or aquarium? Write about it or write a short story.
When my three children were younger, I started developing daily writing prompts for them based on interesting events, family vacations, movies, books, baking, and so forth that we'd recently experienced. Today I read what they wrote way back then, and it makes for precious reading now.
I'd get a kick out of reading the writing prompts you invent from news articles. Would you put them in the Comment box below for all of us to read?
If inventing writing prompts isn't your thing, don't worry. You can use mine! Here are the High School Prompts, and here are the Middle School Prompts.
And here is SchoolhouseTeachers.com. When you become a member for a low monthly fee, you can access all my daily writing prompts and many other exciting courses like Advanced Public Speaking, Business Plan Development, Online Math Practice, and much more!
You may be surprised to learn that there is a year's worth of writing prompts in Jump In's teacher guide The Lifeguard's Locker and in the Teacher Guide to The Power in Your Hands: Writing Nonfiction in High School.
But don't be surprised if you see some of my examples posted in the upcoming months!
Yours for a more vibrant homeschool,

Copyright © 2015 by Sharon Watson
Original image courtesy of graphicstock.com
Did you find this article helpful? Feel free to share it by using the buttons below.
And use the Comment box below to tell us what writing prompt you invented!

This unstuffy course reveals the secret craft of the fiction writer!
Hundreds have already downloaded the FREE chapters for our new literature course for teens, Illuminating Literature: When Worlds Collide. You can, too! Here's more info on this eye-opening course.
Teachers, connect with me on Facebook or Pinterest!
---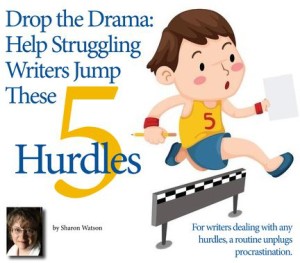 Are your writers struggling? Do you wish you could figure out why your children won't write? Would you love to have a peaceful writing class experience?
Help your struggling writers—and you!—by identifying five hurdles to writing. Then learn practical actions you can take against those hurdles.
This article by me in The Old Schoolhouse magazine is also loaded with links to other helpful posts that will give you and your writers some welcome relief.
Click here to drain some of the tension from your writing class
---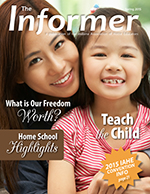 Frustrated that your students don't finish an essay or don't know the steps to complete one? Worry no more! Click here for my latest article in The Informer about a super-practical writing schedule you WILL use!
---
Want daily writing prompts to tempt reluctant writers and delight eager ones? Find out more about Sharon's daily writing prompts posted on

SchoolhouseTeachers.com

under "Dailies" or

click here

.
---
Get three FREE writing lessons by subscribing to Writing with Sharon Watson! Use the Subscribe form in the column to the right.
---
---
Get your middle school student ready for high school with this popular writing curriculum from Writing with Sharon Watson, published by Apologia! Featured in Cathy Duffy's 102 Top Picks for Homeschool Curriculum, Jump In will prepare and even amuse your students as they learn the fundamentals of effective essay writing and storytelling.