---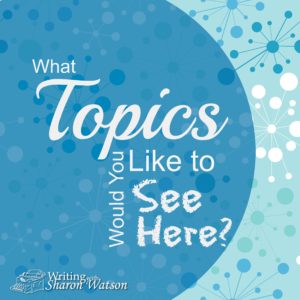 What would you like to see here in the next few weeks and months?
What topics would you like me to address?
In the past year, we've posted grammar and proofreading tutorials, family writing prompts, tips on writing persuasively, how to conduct an interview, how to write introductions, issues about literature, grading tips, how to avoid plagiarism, fun writing activities for summer, and much more.
I'd love your ideas about what you would like to see here. Would you like more writing tips? Would you like advice on grading or giving feedback to your writers? Are you interested in questions about literature?
What have been some of your favorite posts that you'd like to see more of in the coming months?
As a mother and a writing and literature instructor, you've got a lot on your shoulders. What can I write about here that will make things a little easier for you?
Please join the conversation by using the comment box below. If you are receiving this in an email, please click the Read More button to make a comment.
I'd love to read your ideas!
Middle school students are learning about three fun writers' devices this week. High school students are celebrating Robert Louis Stevenson's birthday by writing about a pirate.
Yours for a more vibrant writing class,

.
Copyright © 2014 by Sharon Watson
Original image courtesy of graphicstock.com
Do you have an idea for a writing prompt? Contact Sharon Watson by clicking here.
Teachers, connect with Sharon on Facebook or Pinterest!
---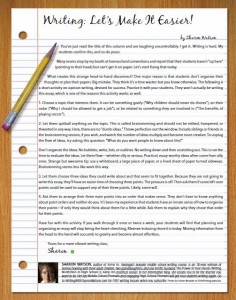 Do your students tell you they have ideas in their heads but can't get them on paper? Click here to get help with that problem in my latest article "Writing: Let's Make it Easier!" in The Informer. You'll want to go to page 7.
Page 6 has a great review by Tara Bentley, editor of The Informer, of Writing Fiction [in High School]. Don't miss that, either!
---
---
Want daily writing prompts to tempt reluctant writers and delight eager ones? Find out more about Sharon's daily writing prompts posted on

SchoolhouseTeachers.com

under "Dailies" or

click here

.
---
Get a FREE writing lesson by subscribing to more high school writing prompts, middle school writing prompts, or Sharon's blog! Use the Subscribe form in the column to the right.
---