---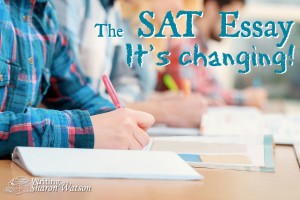 The words "SAT essay" can strike fear in the hearts of moms and teens. It seems like a vast, blackened storm at sea, and students can feel a little seasick about taking the test.
Consider this a virtual dose of non-drowsy Dramamine ®.
You'll want to know two things right away:
1. The January 2016 SAT essay was a persuasive essay, but it exists no more.
2. Beginning in March 2016, the SAT essay will be analytical, which I will also address below.
.
The SAT Essay Through January 2016
This essay was a persuasive essay in which students have to choose a side, but this type of SAT essay is now extinct.
The New SAT Essay Beginning in March 2016
The new SAT essay that will appear in March 2016 is a new animal. You can find more information about it here.
First, it is no longer required; it is optional. Check with the college or university of your choice to see if they require that your students complete the new SAT essay.
Second, it is no longer a persuasive essay. It is analytical and tests "reading, analytical, and writing skills." Students will read a professionally written persuasive essay and then analyze the methods by which the author tries to persuade readers, supported by examples from the text. In other words, they'll read a passage and then "write an essay that analyzes how the author made an argument, used evidence and styled ideas."
Third, instead of 25 minutes to write the essay, students have 50 minutes. I think it's safe to assume students have more time to complete this essay because they now have to read an example essay.
To compare the two SAT essay requirements, go here.
You can learn more about the new 2016 SAT essay here , and you can find sample prompts for the new SAT essay here, along with very helpful examples of student essays and the scores they earned.
The 2nd edition of The Power in Your Hands: Writing Nonfiction in High School does not contain a chapter on the SAT essay. A tutorial on the new SAT essay will be posted here on our site in the summer of 2016.
Our page on the SAT essay is here.
Both editions of The Power in Your Hands contain five different methods by which to write persuasively. In other words, students using The Power in Your Hands will easily recognize the methods used in the persuasive essay of the new SAT essay prompt because they've already learned those methods and practiced them!
Is anybody feeling a little less queasy now?
Yours for a more vibrant homeschool,

Copyright © 2015 by Sharon Watson
Original image courtesy of zinkevych / dollarphotoclub.com
Did you find this article helpful? Feel free to share it by using the buttons below.

This unstuffy course reveals the secret craft of the fiction writer!
Hundreds have already downloaded the FREE chapters for our new literature course for teens, Illuminating Literature: When Worlds Collide. You can, too! Here's more info on this eye-opening course.
Teachers, connect with Sharon on Facebook or Pinterest!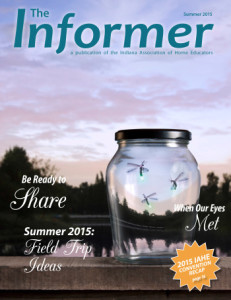 Worried that writing will fall off your kids' radar this summer? Use these fun writing activities your kids will enjoy!
---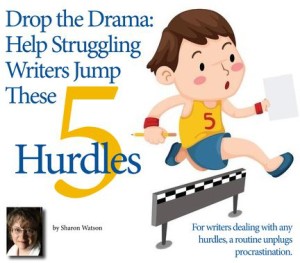 Are your writers struggling? Do you wish you could figure out why your children won't write? Would you love to have a peaceful writing class experience?
Help your struggling writers—and you!—by identifying five hurdles to writing. Then learn practical actions you can take against those hurdles.
This article by me in The Old Schoolhouse magazine is also loaded with links to other helpful posts that will give you and your writers some welcome relief.
Click here to drain some of the tension from your writing class
---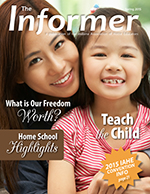 Frustrated that your students don't finish an essay or don't know the steps to complete one? Worry no more! Click here for my latest article in The Informer about a super-practical writing schedule you WILL use!
---
Want daily writing prompts to tempt reluctant writers and delight eager ones? Find out more about Sharon's daily writing prompts posted on

SchoolhouseTeachers.com

under "Dailies" or

click here

.
---
Get three FREE writing lessons by subscribing to Writing with Sharon Watson! Use the Subscribe form in the column to the right.
---
---
Get your middle school student ready for high school with this popular writing curriculum from Writing with Sharon Watson, published by Apologia! Featured in Cathy Duffy's 102 Top Picks for Homeschool Curriculum, Jump In will prepare and even amuse your students as they learn the fundamentals of effective essay writing and storytelling.