---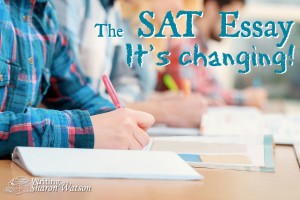 The words "SAT essay" can strike fear in the hearts of moms and teens. It seems like a vast, blackened storm at sea, and students can feel a little seasick about taking the test.
Consider this a virtual dose of non-drowsy Dramamine ®.
You'll want to know two things right away:
1. The January 2016 SAT essay was a persuasive essay, but it exists no more.
2. Beginning in March 2016, the SAT essay will be analytical, which I will also address below.
Read More