---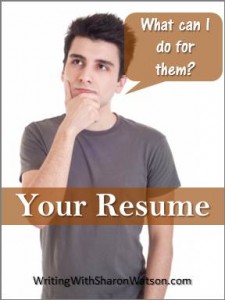 "I can build moveable bridges for you and also blow them up. If you want your enemies' bridges destroyed, I can do that as well. I'm pretty handy designing and making catapults and trebuchet for your defense or offense. In times of peace, count on me as an architect to design not only buildings but also waterways. I can also sculpt or paint anything you would like. Oh, and by the way, if you want a demonstration of anything I've listed here, I'll be glad to oblige you. Let's set up an appointment on your property."
These are paraphrases from a real resume penned in the late 1400s.
Who is this guy, and would you hire him?
In honor of his birthday on April 15, you've been reading about Leonardo da Vinci and the resume he sent to the Duke of Milan. Did he get the job?
Yes. According to biography.com,  da Vinci worked for the Duke from 1482-1499, during which time he painted The Last Supper commissioned by the Duke and his family.
Even though da Vinci had already done quite a lot in his life, he ignores his past achievements in his letter and capitalizes on what he can do for the duke. He writes of bridges, battlements, mortars, catapults, and other offensive and defensive weaponry, exciting the duke to visions of "immortal glory and eternal honor."
If da Vinci had been applying to work for a monastery, he would have highlighted how his painting and sculpting abilities would beautify their buildings and bring worshipful donors to their doors.
It's near the end of the school year, and most likely you are thinking of looking for a job. You'll fill out innumerable job applications and list the jobs you've held in the past. Your resume and cover letter should be filled with what you can do for this prospective employer—how you will work well with the other employees, make the burger assembly go much faster, or wash more cars per hour than others.
In other words, you'll selectively list your skills and slant them in the direction of your prospective employer's needs. Be sure to use lots of verbs, too. Instead of "I was a paper delivery boy," write, "I delivered more papers per day than others and earned at least one 'atta boy' a week from subscribers on my route."
Now it's your turn: Make a list of your former accomplishments, even if you weren't paid for them. For instance, if you organized your co-op's yearbook, list that. If you've learned skills or won awards through 4-H or other organizations, list those. If you are thinking of applying for a child-care position, make sure to list your babysitting accomplishments.
Next, think of an employer you'd like to work for or a dream job you'd like to have, even if you aren't going to work there this summer. Then write a short letter to a prospective employer telling him or her what you can do for them, what you can accomplish for their company, or how you can best fill their employment needs.
Original image courtesy of artur84, freedigitalphotos.net
Teachers, connect with me on Facebook or Pinterest!
---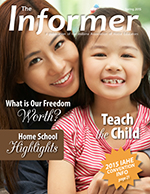 Frustrated that your students don't finish an essay or don't know the steps to complete one? Worry no more! Click here for my latest article in The Informer about a super-practical writing schedule you WILL use!
---
Want daily writing prompts to tempt reluctant writers and delight eager ones? Find out more about Sharon's daily writing prompts posted on

SchoolhouseTeachers.com

under "Dailies" or

click here

.
---
Get three FREE writing lessons by subscribing to Writing with Sharon Watson! Use the Subscribe form in the column to the right.
---
---
Get your middle school student ready for high school with this popular writing curriculum from Writing with Sharon Watson, published by Apologia! Featured in Cathy Duffy's 102 Top Picks for Homeschool Curriculum, Jump In will prepare and even amuse your students as they learn the fundamentals of effective essay writing and storytelling.