---
Dr. Martin Luther King Jr. fought for racial equality in the 1950s and early 1960s before he was assassinated, but he did not advocate violence as a means of reaching this goal.
Read the following excerpt taken from Stride Toward Freedom, written by him in 1958: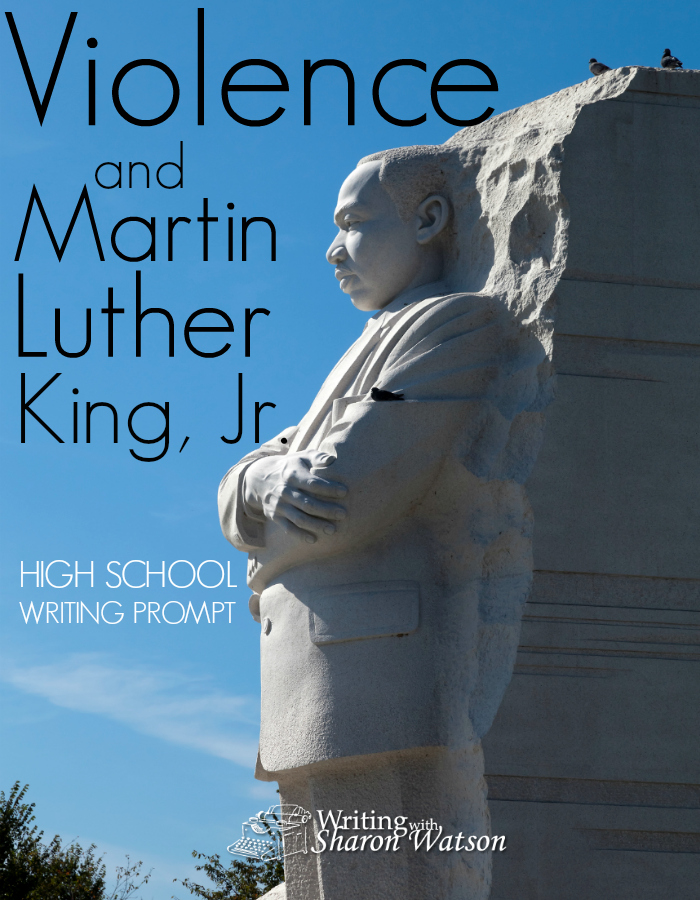 Violence as a way of achieving racial justice is both impractical and immoral. It is impractical because it is a descending spiral ending in destruction for all. The old law of an eye for an eye leaves everybody blind. It is immoral because it seeks to humiliate the opponent rather than win his understanding; it seeks to annihilate rather than to convert. Violence is immoral because it thrives on hatred rather than love. It destroys community and makes brotherhood impossible. It leaves society in monologue rather than dialogue. Violence ends by defeating itself. It creates bitterness in the survivors and brutality in the destroyers. A voice echoes through time saying to every potential Peter, "Put up your sword." History is cluttered with the wreckage of nations that failed to follow this command.
Dr. King mentions two solid reasons why violence will not work: It is impractical, and it is immoral.
You'll notice that King sets up a pattern in the first sentence and then follows it in the rest of the paragraph. His first point is that violence is impractical, after which he writes about how impractical it is. In his point about impracticality, he alludes to a dictum from the Old Testament: an eye for an eye.
His second point is that violence is immoral. The second half of the paragraph focuses on reasons why violence is immoral and includes a quote from Jesus to Peter (Matthew 26:52) at the time of Jesus' arrest.
His second point also includes some elegant antonyms (opposites): annihilate-convert, hatred-love, and monologue-dialogue.
Now it's your turn: Imitate King's first sentence by taking out all of his important words and inserting your own. Here's what I mean:
Violence as a way of achieving racial justice is both impractical and immoral.
Here's that sentence without the important words. It's like the skeleton of the sentence:
_________________________ as a _________________________________ is both
___________________ and ___________________________.
And here are three examples of how real students imitated King's important sentence:
 1. Bingeing and purging as a method of weight loss is both unhealthful and ineffective.
2. Biking as a way of staying fit is both healthful and fun.
3. Cooking as a way of showing love is both practical and creative.
If I were to write a paragraph about biking, I would use that second sentence as the topic sentence. Then I would write about how biking is "healthful." Last, I would write about how biking is "fun." I would use the pattern of first "healthful" and then "fun," a pattern set up in the first sentence.
Now you try it. If you are a younger writer, fill in the blanks in the two skeleton sentences. If you are an older writer, fill in the blanks in one of the skeleton sentences, and then finish the paragraph by following your own pattern. Include an allusion and a quote, has Dr. King has, and add some antonyms, if you wish.
1. _________________ as a ______________________________ is both
___________________ and ___________________________.
2. ____________________ as a __________________________ is both
_____________________ and _________________________.
Copyright © 2016 by Sharon Watson
Photo credit: graphicstock.com
Image: Sharon Watson
A version of this prompt was first posted on SchoolhouseTeachers.com. You can go directly to SchoolhouseTeachers.com to sign up and take advantage of all Sharon Watson's daily prompts and many exciting courses written by other experts in their fields, or click here to see Sharon's courses you can enjoy on SchoolhouseTeachers.com.
This post contains affiliate links.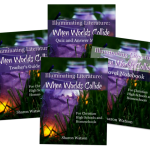 Download your FREE chapters from our new literature course Illuminating Literature: When Worlds Collide.
Do you have an idea for a writing prompt? Contact Sharon Watson by clicking here.
Teachers, connect with Sharon on Facebook or Pinterest!
---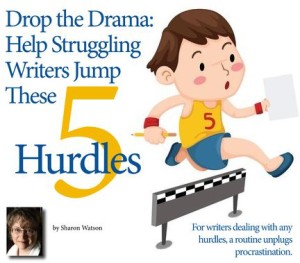 Are your writers struggling? Do you wish you could figure out why your children won't write? Would you love to have a peaceful writing class experience?
Help your struggling writers—and you!—by identifying five hurdles to writing. Then learn practical actions you can take against those hurdles.
This article by me in The Old Schoolhouse magazine is also loaded with links to other helpful posts that will give you and your writers some welcome relief.
Click here to drain some of the tension from your writing class
---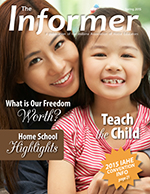 Frustrated that your students don't finish an essay or don't know the steps to complete one? Worry no more! Click here for my latest article in The Informer about a super-practical writing schedule you WILL use!
---
Want daily writing prompts to tempt reluctant writers and delight eager ones? Find out more about Sharon's daily writing prompts posted on SchoolhouseTeachers.com under "Dailies" or click here.
---
Get three FREE writing lessons by subscribing to Writing with Sharon Watson! Use the Subscribe form in the column to the right.
---
---
Get your middle school student ready for high school with this popular writing curriculum from Writing with Sharon Watson, published by Apologia! Featured in Cathy Duffy's 102 Top Picks for Homeschool Curriculum, Jump In will prepare and even amuse your students as they learn the fundamentals of effective essay writing and storytelling.