---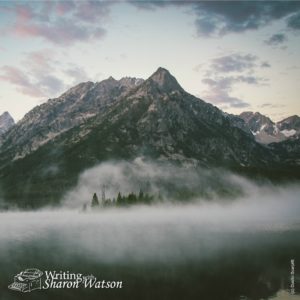 You are familiar with topic sentences, how they come at the beginning of paragraphs and tell readers what the paragraph is all about.
But what if the topic sentence came at the end of the paragraph? And what if that paragraph described something from a story?
Here's part of a paragraph from J. R. R. Tolkien's The Hobbit. Notice the topic sentence at the end of the description:
There was no laughter or song or sound of harps, and the pride and hopes which had stirred in their hearts at the singing of old songs by the lake died away in the plodding gloom. . . . The land about them grew bleak and barren . . . . There was little grass, and before long there was neither bush nor tree, and only broken and blackened stumps to speak of ones long vanished. They were come to the Desolation of the Dragon, and they were come at the waning of the year.
See how the description is gloomy and dark, but we don't really know where we are until Tolkien sums up his description by telling us that Bilbo and the dwarves have arrived at the Desolation of the Dragon in autumn, the time when everything is dying. This makes things seem more dangerous for the travelers; we feel they are in real trouble.
A topic sentence at the end of a paragraph is called a climactic topic sentence. Everything builds to that one sentence. It is the climax of the paragraph.
Now it's your turn: Describe a place you like, can't stand, or completely make up. Then sum it up with the topic sentence at the end of the description to tell where it is or what it is.
A version of this prompt was first posted on SchoolhouseTeachers.com. You can go directly to SchoolhouseTeachers.com to sign up and take advantage of all Sharon Watson's daily prompts and many exciting courses written by other experts in their fields, or click here to see the courses Sharon has written for SchoolhouseTeachers.com.
Copyright © 2015 by Sharon Watson
Image  © Dustin Scarpitti
Teachers, connect with Sharon on Facebook or Pinterest!
---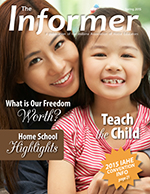 Frustrated that your students don't finish an essay or don't know the steps to complete one? Worry no more! Click here for my latest article in The Informer about a super-practical writing schedule you WILL use!
---
Want daily writing prompts to tempt reluctant writers and delight eager ones? Find out more about Sharon's daily writing prompts posted on

SchoolhouseTeachers.com

under "Dailies" or

click here

.
---
Get three FREE writing lessons by subscribing to Writing with Sharon Watson! Use the Subscribe form in the column to the right.
---
---
Get your middle school student ready for high school with this popular writing curriculum from Writing with Sharon Watson, published by Apologia! Featured in Cathy Duffy's 102 Top Picks for Homeschool Curriculum, Jump In will prepare and even amuse your students as they learn the fundamentals of effective essay writing and storytelling.