---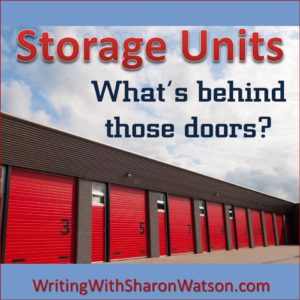 Self-storage units are springing up in the United States like mushrooms in a warm, shady, moist lawn. You see those units around town with the garage doors lined up in row after row and perhaps wonder what could be behind all those doors.
When people have too much furniture or belongings in their houses or they move to a new location, they need a space to store that stuff. Or maybe an entrepreneur sells items on eBay and needs the storage space for them. That's where storage units come in very handy. And it's all a lot of fun until someone can't pay the monthly rent anymore.
What happens to these storage units full of belongings when the rent is not paid?
The contents are auctioned off. Cable channel A&E features Storage Wars, the show about business owners who bid on these very storage units that people have abandoned. What will they find there? Treasures like expensive jewelry, coin collections, and collectable cars? Or will they find junk like broken bicycles and old letters?
Old letters? Would that be junk? What if they were to or from a famous person? What if they were written during an important time in history and opened up a historical event to us? What if they were love letters written but never sent, and what if the intended recipient were still alive? Hmmm . . . maybe old letters aren't junk.
When someone can't or doesn't pay the rent on a storage unit, an auction is held. People bid on the contents of the unit without really knowing what is inside them. The garage door is closed. Bidders take a chance on finding something valuable to keep or resell. You can find out more about what happens to an abandoned storage unit here.  You can also find interesting facts about self-storage units here.
Now it's your turn: You're standing outside a storage unit, waiting for the auctioneer to start the bidding. What do you hope to find there? Write your ideas.
OR . . . Write a story about a bidder and what he or she finds inside a storage unit.
Copyright © 2014-2015 by Sharon Watson
Image courtesy of dollarphotoclub.com
Teachers, connect with Sharon on Facebook or Pinterest!
---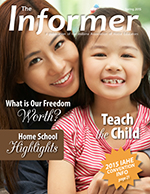 Frustrated that your students don't finish an essay or don't know the steps to complete one? Worry no more! Click here for my latest article in The Informer about a super-practical writing schedule you WILL use!
---
Want daily writing prompts to tempt reluctant writers and delight eager ones? Find out more about Sharon's daily writing prompts posted on

SchoolhouseTeachers.com

under "Dailies" or

click here

.
---
Get three FREE writing lessons by subscribing to Writing with Sharon Watson! Use the Subscribe form in the column to the right.
---
---
Get your middle school student ready for high school with this popular writing curriculum from Writing with Sharon Watson, published by Apologia! Featured in Cathy Duffy's 102 Top Picks for Homeschool Curriculum, Jump In will prepare and even amuse your students as they learn the fundamentals of effective essay writing and storytelling.