---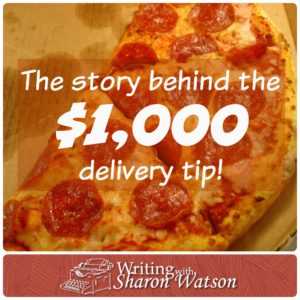 Okay, so you deliver pizzas for Domino's and you're heading to a local college campus to deliver two pizzas. You open the door to the chapel where you're supposed to deliver the pizzas when—BAM!—there you are in front of hundreds of students who are giving you the biggest pizza delivery tip you've ever received.
Students at Indiana Wesleyan University in Marion, Indiana, collected $1,268 for a tip for James Gilpin, along with inspirational notes and $70 in gift cards. You can read more about the incident and see a video of it here.
Why did students do this? According to their Residential Education CEO Keith Newman, they were learning what it means to do something you would like others to do to you; in other words, they were learning the Golden Rule.
Now it's your turn: Think about how you would like to be treated. Now think about doing that to someone else. What idea did you come up with and how would you accomplish it if you had the chance?
If you would like to do a writing prompt about drones, click here.
Copyright © 2014 by Sharon Watson
Image courtesy of kamuelaboy / morguefile.com
Teachers, connect with Sharon on Facebook or  Pinterest!
---
---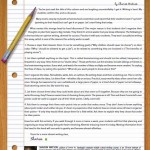 Do your students tell you they have ideas in their heads but can't get them on paper? Click here to get help with that problem in my latest article "Writing: Let's Make it Easier!" in The Informer. You'll want to go to page 7.
---
Want daily writing prompts to tempt reluctant writers and delight eager ones? Find out more about Sharon's daily writing prompts posted on

SchoolhouseTeachers.com

under "Dailies" or

click here

.
---
Get a FREE writing lesson by subscribing to more high school writing prompts, middle school writing prompts, or Sharon's blog! Use the Subscribe form in the column to the right.
---