---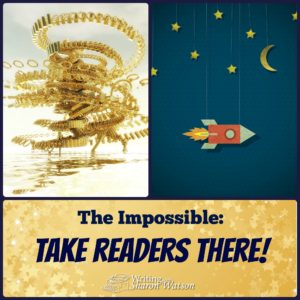 HIGH SCHOOL PROMPTS
Jules Verne, considered one of the fathers of science-fiction (sci-fi), liked to write about going places people could not really go to or had not been before.
He wrote about exploring the core of the earth in Journey to the Center of the Earth. His fantastic tale 20,000 Leagues Under the Sea takes readers deep, deep into the ocean in a submarine, a fairly new invention. From the Earth to the Moon shoots adventurers to the moon in a metal rocket long before space travel had been invented.
Sci-fi writers like to "boldly go where no man has gone before," in the words of the original Star Trek series, and they like to take their readers there as well.
Now it's your turn: Write a story in which someone goes where others have not gone before or have rarely gone. It can be a fanciful sci-fi story or any other kind of story you want it to be.
If you don't have time to complete a whole story, take a few minutes to brainstorm impossible (or nearly impossible) places or situations for a story.
Copyright © 2015 by Sharon Watson
Collage copyright © 2015 by Sharon Watson
A version of this prompt was first posted on SchoolhouseTeachers.com. You can go directly to SchoolhouseTeachers.com to sign up and take advantage of all Sharon Watson's daily prompts and many exciting courses written by other experts in their fields, or click here to see the courses Sharon has written for SchoolhouseTeachers.com.
Original images courtesy of graphicstock.com
Teachers, connect with Sharon on Facebook or Pinterest!
---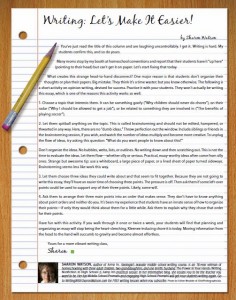 Does the word "outline" send your students into a tailspin? Worry no more! Click here for my latest article in The Informer about an unorthodox method of organizing an essay that really works!
---
Want daily writing prompts to tempt reluctant writers and delight eager ones? Find out more about Sharon's daily writing prompts posted on

SchoolhouseTeachers.com

under "Dailies" or

click here

.
---
Get three FREE writing lessons by subscribing to Writing with Sharon Watson! Use the Subscribe form in the column to the right.
---
---
Get your middle school student ready for high school with this popular writing curriculum from Writing with Sharon Watson, published by Apologia! Featured in Cathy Duffy's 102 Top Picks for Homeschool Curriculum, Jump In will prepare and even amuse your students as they learn the fundamentals of effective essay writing and storytelling.