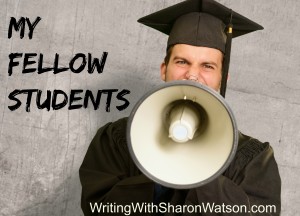 ---
It's that time of year when everyone likes to give advice about the future—your future!
Yes, it's close to graduation time!
Colleges and universities enjoy speeches from such luminaries as actor Denzel Washington, poet Billy Collins, documentary producer Ken Burns, actor Matthew McConaughey, Bill Nye (the Science Guy), former president Clinton, and President Obama during commencement.
Here's a quote from actress Sandra Bullock at the Warren Easton Charter School's 2014 graduation in New Orleans:
Stop worrying so much. Stop being scared of the unknown. Anything I worried about didn't happen. Other stuff happened, but not what I worried about. 
You can find her advice, advice from others, and some other cool stuff on graduationwisdom.com.
Now it's your turn: What is your advice to graduating seniors? Write a graduation speech. Include memories of shared moments with other students, personal anecdotes, advice, intriguing quotes, and encouragement.
Even if you are not graduating this year, write a speech to your fellow students, homeschool group, or family. What advice, words of warning or wisdom, personal anecdotes, and encouragement will you give them?
Or go to graduationwisdom.com and read some of the quotes there. Then write your opinion of that quote.
Copyright © 2012-2015 by Sharon Watson
Image courtesy of dollarphotoclub.com
Teachers, connect with Sharon on Facebook or Pinterest!
---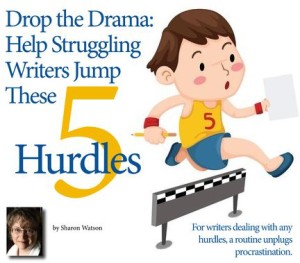 Too much drama in your writing class? Get your students over these 5 hurdles with my latest article in The Old Schoolhouse magazine!

---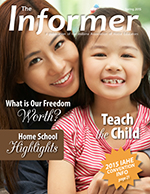 Frustrated that your students don't finish an essay or don't know the steps to complete one? Worry no more! Click here for my latest article in The Informer about a super-practical writing schedule you WILL use!
---
Want daily writing prompts to tempt reluctant writers and delight eager ones? Find out more about Sharon's daily writing prompts posted on

SchoolhouseTeachers.com

under "Dailies" or

click here

.
---
Get three FREE writing lessons by subscribing to Writing with Sharon Watson! Use the Subscribe form in the column to the right.
---
---
Get your middle school student ready for high school with this popular writing curriculum from Writing with Sharon Watson, published by Apologia! Featured in Cathy Duffy's 102 Top Picks for Homeschool Curriculum, Jump In will prepare and even amuse your students as they learn the fundamentals of effective essay writing and storytelling.