---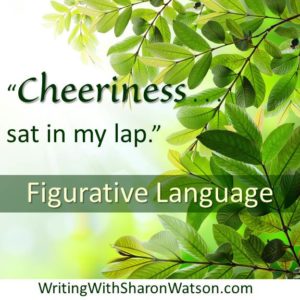 The world lost an important poet, writer, and human being last week.
On May 28, 2014, Maya Angelou, author of I Know Why the Caged Bird Sings and other famous books, died quietly in her sleep. You can learn more about her here.
Maya Angelou wrote many memoirs about her fascinating life. One of them is The Heart of a Woman, from which the following two quotes are taken.
Maya Angelou and happiness:
"On the face of it, things looked bad, but I couldn't escape from a cheeriness which sat in my lap, lounged on my shoulders, and spread itself in the palms of my hands."
Notice how she makes her cheeriness seem like a cat or sunshine, almost as though it comes to life and moves.
Maya Angelou and the tension she and her friends feel as they walk into a segregated movie theater:
"Each day, tension met us as we walked into the theater and lay like low morning fog in the aisles."
Here she uses personification ("tension met us") and a simile ("tension . . . lay like low morning fog").
Now it's your turn: Write about something happy, sad, frustrating, tense, exciting, and so on. Then add something poetic to it like making it come alive or by using personification, a simile, metaphor, or other figurative language that makes your description of an emotion take on a new life and not be boring.
Copyright © 2014 by Sharon Watson
Image courtesy of graphicstock.com
Moms! Are you going to the Great Homeschool convention in Ontario, California, June 12-14? Visit Sharon in booth 124, Writing with Sharon Watson!
Get a FREE writing lesson by subscribing to more middle school writing prompts, high school writing prompts, or Sharon's blog! Use the Subscribe form in the column to the right.
| | |
| --- | --- |
| | Check out Jump In, the popular middle school writing curriculum published by Apologia Press! Easy, bite-sized lessons guide your student through the complexities of writing persuasion, exposition, description, and fiction. The text is incremental, the tone is student friendly, and the assignments are very achievable. Teachers will enjoy using The Lifeguard's Locker. |