---
In the mid-1800s, Samuel Morse helped create a code that was used in his new system of communication: telegraphs.
You may be familiar with the Morse code for "SOS":
· · · ― ― ― · · ·
(or "dot dot dot, dash dash dash, dot dot dot").
The three dots stand for "S" and the three dashes stand for "O."
In Frank Gilbreth and Ernestine Gilbreth Carey's memoir Cheaper by the Dozen, the authors (brother and sister) reveal how their father taught them Morse Code. He painted the dots and dashes of the code on the walls of their summer cottage and then created phrases to help them remember the code.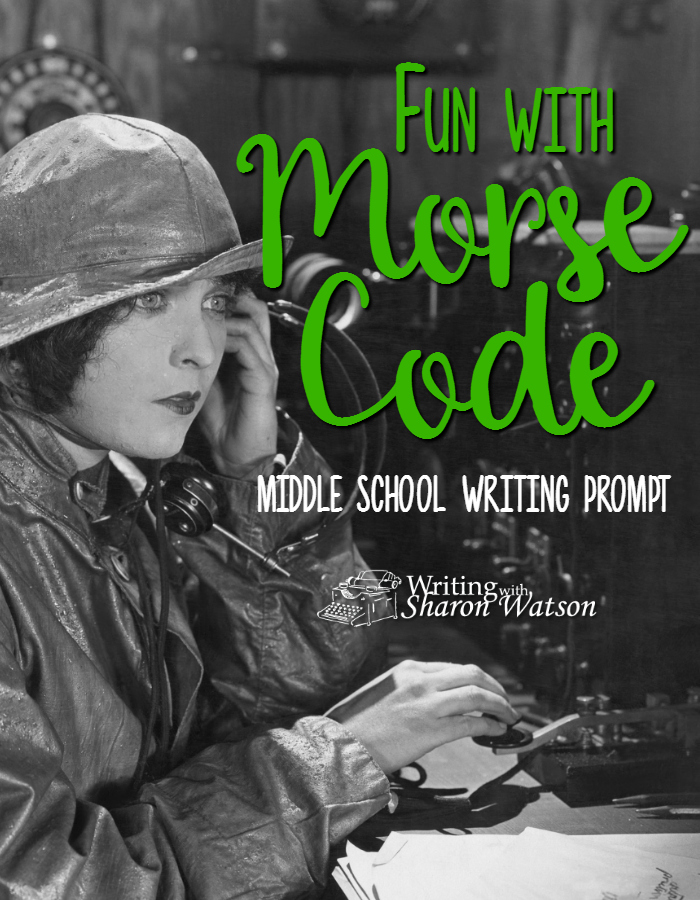 For the letter "C," which is "dash, dot, dash, dot" ( — · — · ), he used the phrase "Careless Children." The dashes are like accented syllables; therefore, Care-less Child-ren.
Here's a list of the alphabet and numerals in Morse Code:

Now it's your turn: Choose any letter of the alphabet and create a phrase for it that will help others remember the Morse Code for that letter.
Copyright © 2015 by Sharon Watson
A version of this prompt was first posted on SchoolhouseTeachers.com. You can go directly to SchoolhouseTeachers.com to sign up and take advantage of all Sharon Watson's daily prompts and many exciting courses written by other experts in their fields, or click here to see the courses Sharon has written for SchoolhouseTeachers.com.
Image courtesy of emmeci74 / dollarphotoclub.com
Do you have an idea for a writing prompt? Contact Sharon Watson by clicking here.
Teachers, connect with Sharon on Facebook or Pinterest!
---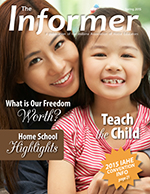 Frustrated that your students don't finish an essay or don't know the steps to complete one? Worry no more! Click here for my latest article in The Informer about a super-practical writing schedule you WILL use!
---
Want daily writing prompts to tempt reluctant writers and delight eager ones? Find out more about Sharon's daily writing prompts posted on

SchoolhouseTeachers.com

under "Dailies" or

click here

.
---
Get three FREE writing lessons by subscribing to Writing with Sharon Watson! Use the Subscribe form in the column to the right.
---
---
Get your middle school student ready for high school with this popular writing curriculum from Writing with Sharon Watson, published by Apologia! Featured in Cathy Duffy's 102 Top Picks for Homeschool Curriculum, Jump In will prepare and even amuse your students as they learn the fundamentals of effective essay writing and storytelling.