---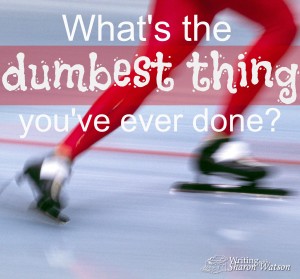 What's the dumbest thing you've ever done?
Olympic speed skater Apolo Ohno, a gold-medalist in 2002 and 2006, tells of a time when he ate a lot of Fig Newtons just before a race. In fact, he ate so many that he had to find a bathroom quickly, and he ended up missing the race, according to the September 2014 issue of Reader's Digest.
Now it's your turn: Write about the dumbest or most embarrassing thing you've ever done.
Copyright © 2015 by Sharon Watson
A version of this prompt was first posted on SchoolhouseTeachers.com. You can go directly to SchoolhouseTeachers.com to sign up and take advantage of all Sharon Watson's daily prompts and many exciting courses written by other experts in their fields, or click here to see the courses Sharon has written for SchoolhouseTeachers.com.
Original image courtesy of sportlibrary, dollarphotoclub.com
Teachers, connect with Sharon on Facebook or Pinterest!
---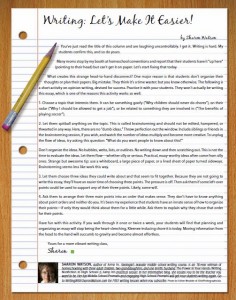 Does the word "outline" send your students into a tailspin? Worry no more! Click here for my latest article in The Informer about an unorthodox method of organizing an essay that really works!
---
Want daily writing prompts to tempt reluctant writers and delight eager ones? Find out more about Sharon's daily writing prompts posted on

SchoolhouseTeachers.com

under "Dailies" or

click here

.
---
Get three FREE writing lessons by subscribing to Writing with Sharon Watson! Use the Subscribe form in the column to the right.
---
---
Get your middle school student ready for high school with this popular writing curriculum from Writing with Sharon Watson, published by Apologia! Featured in Cathy Duffy's 102 Top Picks for Homeschool Curriculum, Jump In will prepare and even amuse your students as they learn the fundamentals of effective essay writing and storytelling.