---
In honor of Martin Luther King Jr. Day, let's get to know King's most famous speech a little better.
To hear the audio and read the transcript of "I Have a Dream," click here. To view the speech on YouTube, click here.
This moving speech was originally given August 28, 1963, in front of the Lincoln Memorial in Washington, D. C. As Martin Luther King spoke of freedom for all Americans, regardless of their color, the statue of the Great Emancipator Abraham Lincoln was seated behind him. This gave even more meaning to King's powerful speech.
What was King's dream?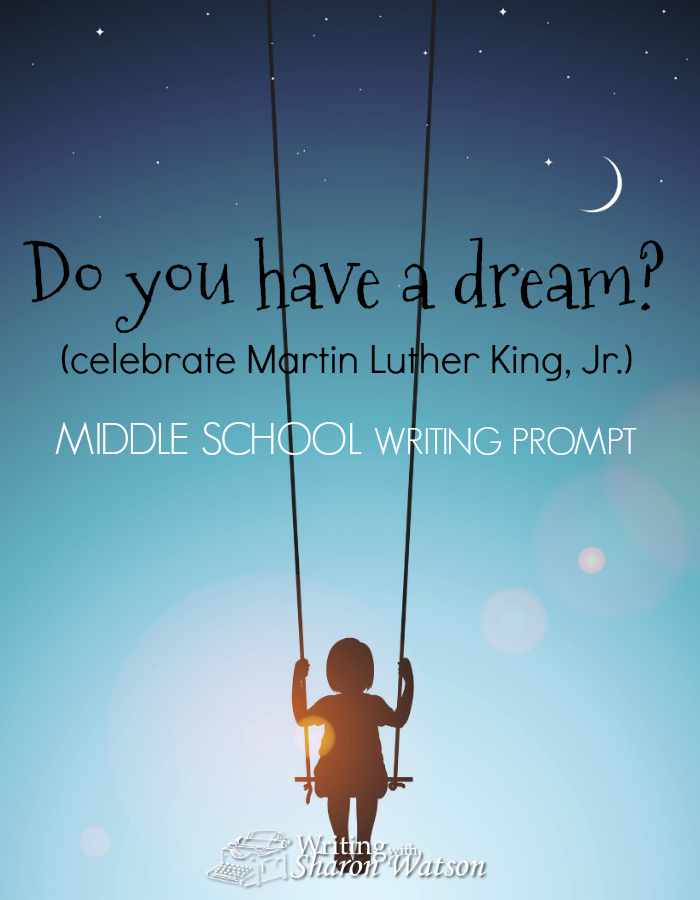 He speaks of how blacks are "still sadly crippled by the manacles of segregation and the chains of discrimination." He talks of freedom and of justice for people of color, about the injustice and insults of unfair treatment of blacks and signs like "For Whites Only." He would like people to be judged not by "the color of their skin but the content of their character." He desires that the persecutions of blacks by whites would end and that little black children would someday be able to join hands with little white children. He mentions peace, working together, and brotherhood.
There's so much more in his speech, and I'm sure you'll find something in there that is important to you as well.
Now it's your turn: What is your dream for the future? It could be personal (family troubles fixed, being better at a sport, finding friends, enjoying the outdoors more, getting a pet, a fantastic family vacation, and so on) or something not so personal (peace, no more starving children, cancer cured, fewer tornadoes and tsunamis, and so on).
Begin your writing with "I have a dream" and then continue writing about your dream from there. Although Martin Luther King Jr.'s speech is very serious, yours does not have to be. You can be serious or silly or somewhere between.
Copyright © 2015 by Sharon Watson
Original image copyright © majaFOTO, freeimages.com
Teachers, connect with Sharon on Facebook or Pinterest!
---
---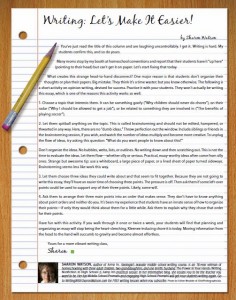 Does the word "outline" send your students into a tailspin? Worry no more! Click here for my latest article in The Informer about an unorthodox method of organizing an essay that really works!
---
Want daily writing prompts to tempt reluctant writers and delight eager ones? Find out more about Sharon's daily writing prompts posted on

SchoolhouseTeachers.com

under "Dailies" or

click here

.
---
Get three FREE writing lessons by subscribing to Writing with Sharon Watson! Use the Subscribe form in the column to the right.
---
---
Get your middle school student ready for high school with this popular writing curriculum from Writing with Sharon Watson, published by Apologia! Featured in Cathy Duffy's 102 Top Picks for Homeschool Curriculum, Jump In will prepare and even amuse your students as they learn the fundamentals of effective essay writing and storytelling.