---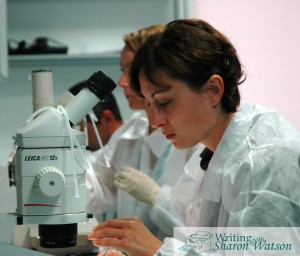 Japanese scientists are hot on the trail of the extinct wooly mammoth's DNA, which is available from tissue preserved in Russia.  What do they want to do with the DNA?
They want to clone it and, in about five years, make a modern mammoth.
Ryan Phelan of Revive & Restore would like to bring back the passenger pigeon, a bird that became extinct about 100 years ago.
Now it's your turn: What do you think of scientists cloning and trying to bring back to life these extinct creatures?
Choose one of these writing prompts:
-Try your hand at a spine-tingling short story that features scientists cloning creatures or bringing them back from extinction.
-Or, if you prefer nonfiction, write a paragraph or two on one of these two topics:
1. What is your opinion of trying to bring back extinct creatures? Jot down three points and then choose your strongest one to write about.
2. If it were possible to bring back extinct creatures using DNA, what animal would you like to see revived? Write down the animal and then explain why you would like to see that one roaming the earth again.
Copyright © 2012-2015 by Sharon Watson
Image by almoraco / morguefile.com
Teachers, connect with Sharon on Facebook or Pinterest!
---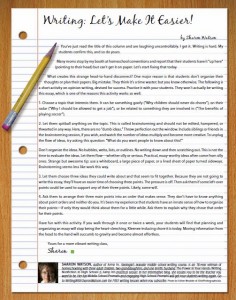 Does the word "outline" send your students into a tailspin? Worry no more! Click here for my latest article in The Informer about an unorthodox method of organizing an essay that really works!
---
Want daily writing prompts to tempt reluctant writers and delight eager ones? Find out more about Sharon's daily writing prompts posted on

SchoolhouseTeachers.com

under "Dailies" or

click here

.
---
Get three FREE writing lessons by subscribing to Writing with Sharon Watson! Use the Subscribe form in the column to the right.
---
---
Get your middle school student ready for high school with this popular writing curriculum from Writing with Sharon Watson, published by Apologia! Featured in Cathy Duffy's 102 Top Picks for Homeschool Curriculum, Jump In will prepare and even amuse your students as they learn the fundamentals of effective essay writing and storytelling.