---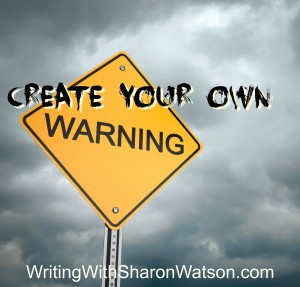 Did you know that you should not spray Windex in your eyes? You did?
But did you also know that you should not use hair coloring as ice cream topping? Hmmm? Did you? Or that your TV's remote isn't dishwasher safe?
These and other crazy warnings can be found here.
Oh, and don't try to iron your clothes while they are on you. I've done that. It did not go well.
Now it's your turn: Create a warning (crazy or serious) to go on a product or a sign. Draw a picture of the product or sign, if necessary.
Copyright © 2011-2014 by Sharon Watson
Image courtesy of graphicstock.com

Get a FREE writing lesson by subscribing to more middle school writing prompts, high school writing prompts, or Sharon's blog! Use the Subscribe form in the column to the right.
| | |
| --- | --- |
| | Check out Jump In, the popular middle school writing curriculum published by Apologia Press! Easy, bite-sized lessons guide your student through the complexities of writing persuasion, exposition, description, and fiction. The text is incremental, the tone is student friendly, and the assignments are very achievable. Teachers will enjoy using The Lifeguard's Locker. |