---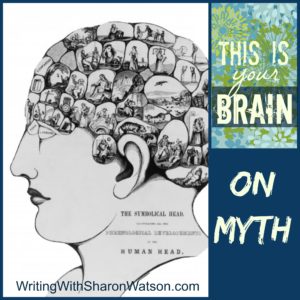 You may be familiar with the recent movie Lucy. While the rest of us use only ten percent of our brain, the protagonist Lucy goes beyond the bounds of biology and uses more than ten percent of her brain, giving her extra powers the rest of us only wish we could have.
The movie's original tagline (which has since been replaced) is this: "The average person uses 10% of their brain capacity. Imagine what she could do with 100%."
Great premise. It's the stuff of exciting and sometimes provocative stories.
You've heard it before—that we use only ten percent of our brain. How true is this assertion? Dr. Eric Chudler of the University of Washington gives us amazing facts about our brains and writes that maybe people believe this myth in the hope that we could perform super memory feats and have other fantastic mental abilities.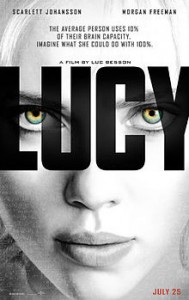 Snopes reveals where this myth might have originated, who is perpetuating it as truth today, and how it can't be true.
A fun video on TED uncovers facts about the brain you might not have known.
NOTE: Some of the information shared in these links might refer to evolution.
Now it's your turn: The 10-percent myth is used as the central premise for the new movie Lucy. Create a new myth about humans or about something else in the world. Or use an established myth like the Bigfoot/Sasquatch/yeti one (That's a myth?!), or the phrenology myth very popular in the early 1800s. The brain illustration in the image above is an example of phrenology.
Write a short story that uses your new or old myth.
If writing a short story feels like torture, choose a myth that's popular today and write your opinion of it.
Copyright © 2014 by Sharon Watson
Brain image in public domain. Lucy movie poster courtesy of IMDb.com
Do you have an idea for a writing prompt? Contact Sharon Watson by clicking here.
Teachers, connect with Sharon on Facebook or Pinterest!
---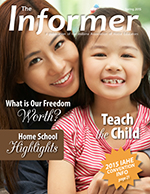 Frustrated that your students don't finish an essay or don't know the steps to complete one? Worry no more! Click here for my latest article in The Informer about a super-practical writing schedule you WILL use!
---
Want daily writing prompts to tempt reluctant writers and delight eager ones? Find out more about Sharon's daily writing prompts posted on

SchoolhouseTeachers.com

under "Dailies" or

click here

.
---
Get three FREE writing lessons by subscribing to Writing with Sharon Watson! Use the Subscribe form in the column to the right.
---
---
Get your middle school student ready for high school with this popular writing curriculum from Writing with Sharon Watson, published by Apologia! Featured in Cathy Duffy's 102 Top Picks for Homeschool Curriculum, Jump In will prepare and even amuse your students as they learn the fundamentals of effective essay writing and storytelling.